✉️ A message from MEMORIES OF OLD ✉️
"🔥⚔️ THANK YOU ALL ⚔️🔥

We hope you are all enjoying our new single 'Guardians Of The Kingdom', and just wanted to take this opportunity to reach out and thank each and every one of you for your support.

We just recently hit over 2 million all time streams on Spotify, which is absolutely incredible! You are the best fans in the world, and we couldn't be happier to be sharing this journey with you all 🥰🤘

On a side note, for anyone that ordered the Guardians T-Shirt, we are getting them sorted for print as we speak, and will be doing the competition draw in the coming days for 2 of you to win a signed drum stick used on the single, so look out for that! 🥁"

If you haven't yet, you can check out 'Guardians Of The Kingdom' ➡️ here ⬅️.

Click ➡️ here ⬅️ for debut album audio samples, videos and online stores/streaming platforms.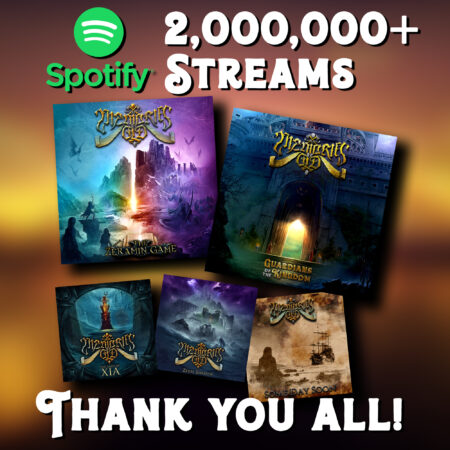 Nov 1, 2022