SYMPHONITY – ANNOUNCEMENT OF NEW ALBUM RELEASE!
The third studio album entitled "Marco Polo: The Metal Soundtrack" will be finally released tommorow on May 20th, 2022 via Limb Music. In Japan it's already out since May 18th. The album will be available on all digital platforms and in all good music stores! You can also BUY the special slipcase edition CD (incl. bonus tracks, sticker & poster) as well as the gatefold vinyl version here.

Click here for audio samples, videos and pre-order.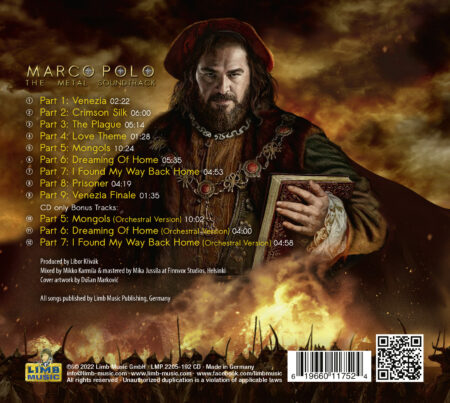 Mai 19, 2022