SANDSTONE's new video
Freitag, Dezember 24, 2021
SANDSTONE's new videoclip out now!

Presented here is the track 5 from SANDSTONE's new album "Epsilon Sky".
"Made Up" is a classical inspired ballad that crescendos to full heavy metal power, featuring our bass player Tom Alford on cello and Stevie on classical guitar. The song is about coping with loss and finding the strength to move on.

Audio samples & Videos: HERE

CD & Streaming/Download: HERE


SANDSTONE album & video out today!
Freitag, November 5, 2021
New SANDSTONE album "Epsilon Sky" and videoclip "Worn Soul" released today!

A message from SANDSTONE:
We are proud and excited to let you hear our latest album "Epsilon Sky". This is a selection of tracks that we've written over the last few years and we feel it represents our finest work to date. We have honed our style and sharpened our sound to bring you 8 tracks of melodic heavy rock delivered with a passion that only the celts can provide. The CD version includes an extra track. Please take a listen and let us know what you think.

SANDSTONE's 3rd video clip for the track "Worn Soul", a bit heavier and more progressive than the previous singles, featuring gut-wrenching vocals and precision drumming for all the worn souls out there.

Audio samples & Videos: HERE

CD & Streaming/Download: HERE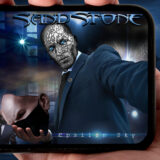 SANDSTONE – Epsilon Sky
Samstag, Oktober 16, 2021
SANDSTONE is one of Ireland's most persistent and most prolific metal bands and also played as the tour backing band of ex-Judas Priest fronter Tim 'Ripper' Owens. They are now back with their fifth studio album "Epsilon Sky". Darker, heavier, more sophisticated and detached from all current trends, they present an album that is completely oriented towards the preferences of the musicians involved.

The band, founded in 2003 by guitarist Stevie McLaughlin and singer Sean McBay, can look back on four weighty albums so far, with their second album "Purging The Past" from 2009 even sparking the interest of Iron Maiden vocalist Bruce Dickinson and he considered this with the statement, "this is the most impressive album to come from Ireland in many years".

The band describes "Epsilon Sky" as an album for fans of deep, thoughtful songs in a compact' all killers no fillers' package, with the supporting elements of Metal, Hard Rock, and progressive tendencies unite perfectly.

"Epsilon Sky" is a firework of strong songs that can't really be assigned to one genre, thus appealing to different target groups.

Click HERE for song snippets, video links and more information on where to buy/stream the album.


05. November 2021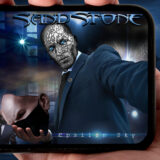 SANDSTONE – "Cuts To You" single/video released today
Freitag, Oktober 8, 2021
We are pleased to present SANDSTONE's second single from upcoming album "Epsilon Sky", to be released on November 5th.

This mid-tempo rocker is called "Cuts To You" and features heartfelt and melodic vocals and lead guitar throughout.

Singer Sean describes it like this:
"Cuts To You is the story of a man walking against the tide, trying to find peace and harmony in his life, even willing to go against his own moral code to achieve it. A dilemma of the soul."

The video was shot by the band at Killeagh Donegal, and Campsie Derry, and features Sean on vocals, Stevie on guitar and Eamonn on drums.

You will find the single on all major digital platforms.

For more info and audio samples click here.


SANDSTONE: Second single almost here
Donnerstag, September 30, 2021
SANDSTONE's second single & videoclip, coming up on October 8th, does not only win you over musically, being somewhere between a power-ballad and a mid-tempo rocker with an epic chorus, but also does have the lyrics to prove that SANDSTONE like to offer the full package, excellent music and meaningful lyrics, that is.


SANDSTONE – "I Know Why" single & video out now!
Freitag, September 10, 2021
After an eight year hiatus, SANDSTONE are back!

Today sees the release of the first single and video of the upcoming SANDSTONE album "Epsilon Sky" (release Nov. 5th). A brilliant song that would not be displaced on rotation on your local rock radio. Check it out on all major digital platforms and/or watch the video below!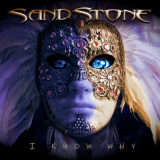 SANDSTONE single and video coming up!
Mittwoch, September 1, 2021
A little over a week to go until the first single and video will see the light of day. "I Know Why", to be released on September 10th, will surely get you in the mood for the upcoming album "Epsilon Sky" (out on November 5th). The chorus of the song has been stuck in our heads for quite a while now, so do not say that we did not warn you!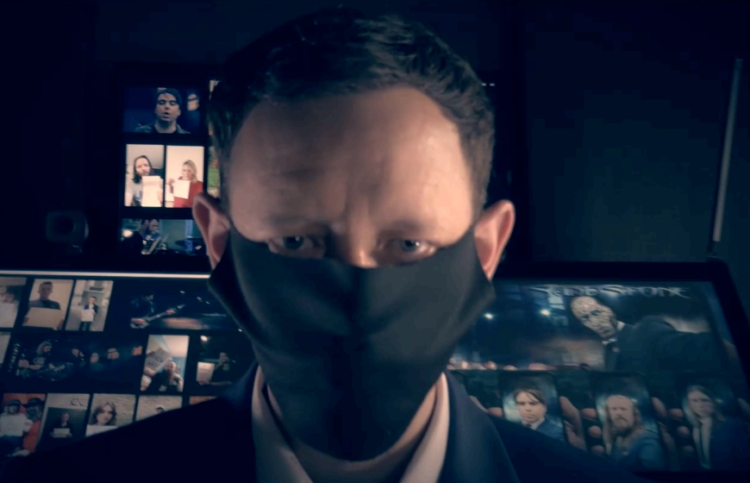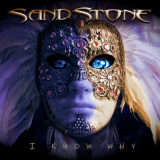 SANDSTONE "Epsilon Sky" Trailer out now!
Freitag, August 20, 2021
Enjoy the first snippets of the upcoming SANDSTONE album "Epsilon Sky", to be released on November 5th, 2021!

A "Look Behind The Scenes" video will be coming up shortly. Subscribe to our YouTube channel so you will not miss it.