FIREWÖLFE 1st single & video "Vicious As The Viper"
Friday, September 24, 2021
We are proud to announce that FIREWÖLFE's first single/video "Vicious As The Viper", from the upcoming album "Conquer All Fear", will be released on October 1st, 2021.

"Vicious As The Viper" features the band firing on all cylinders with new vocalist Freddy Krumins (ex James Byrd's Atlantis Rising) showing his great sense of melody and creative lyrics throughout. Powerful rhythm guitars and ripping solos also highlight the song with new guitarist Michael David (TKO) stepping into the spotlight along with original FireWölfe guitarist Nick Layton (ex Q5).

Combined with the powerhouse rhythm section of drummer Marco Bicca (Pamela Moore Band, The Element, A Dying Planet) and bassist Bobby Ferkovich (Metal Church, Presto Ballet, Pamela Moore Band) "Vicious As The Viper" is a ripping metal track that fans of the genre will love!

For those of you who can not wait, watch the album trailer below, or click HERE for longer snippets.


DANIELE MAZZA "Immortals" Video out now!
Tuesday, September 21, 2021
"Immortals" by DANIELE MAZZA (songwriter & keyboarder of ANCIENT BARDS) will give you a first glimpse into the Epic Filmscore Soundtrack music that you can expect from the upcoming solo album of the same name, released on October 29th.

For more info and song snippets click: HERE.


WONDERS "Good & Bad" single out now!
Friday, September 17, 2021
"Good & Bad", released today, is the first single & video by WONDERS, taken from their debut album "The Fragments Of Wonder" (release Nov. 12th).

The song is characterized by beautiful and amazing vocal melodies and a rhythm section with progressive influences that will make the many fans of Prog Power Metal happy. Listen to this absolute masterpiece – we think fans who like their Power Metal will not regret it!


SANDSTONE – "I Know Why" single & video out now!
Friday, September 10, 2021
After an eight year hiatus, SANDSTONE are back!

Today sees the release of the first single and video of the upcoming SANDSTONE album "Epsilon Sky" (release Nov. 5th). A brilliant song that would not be displaced on rotation on your local rock radio. Check it out on all major digital platforms and/or watch the video below!


The very first WONDERS video & single coming up!
Thursday, September 9, 2021
You have caught a glimpse of it as sort of teaser, now you "only" have to wait for a little over a week until the release of WONDERS first single / full video of "Good & Bad" on September 17th. – And if you have not caught it yet, check our latest posts and you will see that it is worth the wait!
SANDSTONE single and video coming up!
Wednesday, September 1, 2021
A little over a week to go until the first single and video will see the light of day. "I Know Why", to be released on September 10th, will surely get you in the mood for the upcoming album "Epsilon Sky" (out on November 5th). The chorus of the song has been stuck in our heads for quite a while now, so do not say that we did not warn you!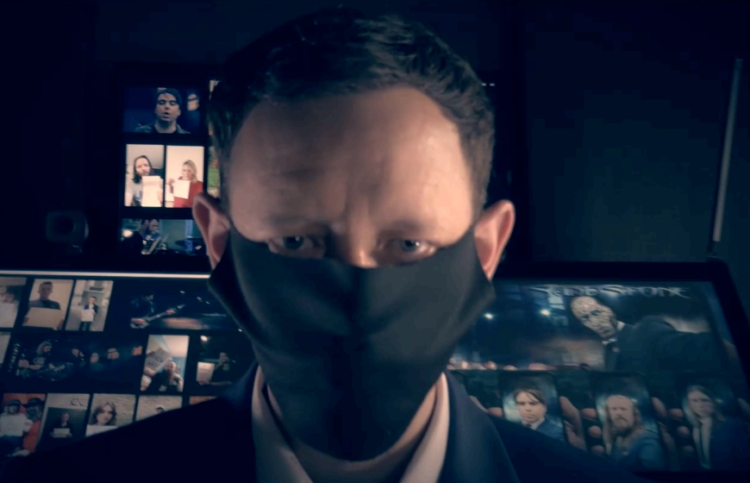 WONDERS – album trailer released!
Friday, August 27, 2021
Message from the band:

"Good & Bad" was the first song written for this album. From there we followed in the wake towards that melodic Power Metal that we have always loved, from the classics of Stratovarius and Sonata Arctica, to get to an even more modern mood like Beast In Black and Bloodbound. We are sure the fans of the genre will appreciate the speed parts, the choirs and the arrangements we have created".

Their progressive melodic power metal album "The Fragments Of Wonder" will be released on November 12th, 2021.


DANIELE MAZZA – first single is coming up!
Thursday, August 26, 2021
The title track "Immortals" is the first single of DANIELE MAZZAs debut album. The song is the introduction to an epic album that will transport you to a magical world where Tayko, a young boy, is ready to face his greatest adventure against the Immortals.

The single will be available on all digital platforms on September 3rd!

The tracklist of the album will be:
01. Immortals
02. Believe In Dreams
03. The Floating Fortress Of The Rising Sun
04. In The Heart Of Battle
05. Darkest Night
06. Tayko's Secret Force
07. Time To Go (feat. Sara Squadrani)
08. The Wave Of Destiny
09. Riding The Dragon
10. Beyond The Horizon
11. Time To Go (Instrumental)

CD only bonus tracks:
12. I'll Be Back
13. Time To Go (Piano Version)