FIREWOLFE recruits original HEIR APPARENT frontman PAUL DAVIDSON as new vocalist!
Friday, October 2, 2020
FIREWOLFE, the traditional U.S. metal outfit known for their eponymous debut release ("FIREWOLFE" 2010) and its critically acclaimed sophomore effort ("WE RULE THE NIGHT" 2014, Limb Music), have officially completed their line-up with the addition of legendary original HEIR APPARENT vocalist PAUL DAVIDSON!

Davidson, as well as FIREWOLFE founder Nick Layton (guitar), former TKO guitarist Michael David, bassist Bobby Ferkovich (Heir Apparent, Presto Ballet, Pamela Moore) and drummer Jeffrey McCormack ( Heir Apparent, Fifth Angel, Nightshade, Q5), have begun work on the bands third album to be released in early 2021 via Limb Music.

The group is also finalizing European tour dates for March 2021, including the prestigious "UP THE HAMMERS" Festival in Athens Greece. These dates are a must see as they mark Davidson's triumphant return to European soil since the late 80s when touring for the release of the classic HEIR APPARENT album "GRACEFUL INHERITANCE".

Follow FireWolfe:
Homepage
Facebook

Buy/Stream here:
ebay
Discogs
Bandcamp
Various

(Photo by Kai Chinn/BHGM Photography)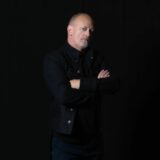 FIREWÖLFE – We Rule The Night
Tuesday, October 28, 2014
"We Rule The Night" sounds like a tribute to the great times of the Hollywood Strip and its countless legendary bands of the eighties, combined with musicianship of such an excellent class that is not often encountered. They have a lot of competition but FIREWÖLFE, featuring David Fefolt (Masi, Angels of Babylon, Valhalla…), Jay Schellen (Badfinger, Unruly Child, Hurricane, Asia…), as well as Bobby Ferkovich (Presto Ballet, Power Train, Heir Apparent, Pamela Moore Band…), have much stronger traits, which raise them up above the masses. Fans of bands such as Icon, Rough Cutt, Dokken, Malice, Ratt and Eden will simply lap up "We Rule The Night".
Tracklisting:
Total playing time 46:02



The second album of the US band can be placed exactly between eighties scene greats such as Icon, Rough Cutt, Dokken, Malice, Ratt and Eden.
All of the musicians have long experience in numerous bands, amongst them Hurricane, Asia, Presto Ballet, Heir Apparent, Unruly Child, etc.
Brilliant reviews for their self-named debut album.
31. October 2014