SANDSTONE single and video coming up!
Mittwoch, September 1, 2021
A little over a week to go until the first single and video will see the light of day. "I Know Why", to be released on September 10th, will surely get you in the mood for the upcoming album "Epsilon Sky" (out on November 5th). The chorus of the song has been stuck in our heads for quite a while now, so do not say that we did not warn you!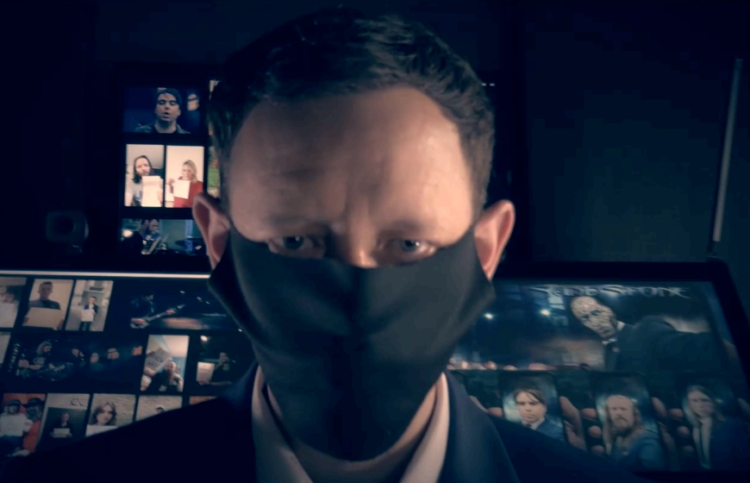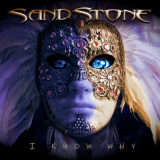 WONDERS – album trailer released!
Freitag, August 27, 2021
Message from the band:

"Good & Bad" was the first song written for this album. From there we followed in the wake towards that melodic Power Metal that we have always loved, from the classics of Stratovarius and Sonata Arctica, to get to an even more modern mood like Beast In Black and Bloodbound. We are sure the fans of the genre will appreciate the speed parts, the choirs and the arrangements we have created".

Their progressive melodic power metal album "The Fragments Of Wonder" will be released on November 12th, 2021.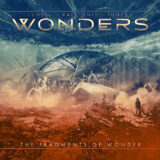 DANIELE MAZZA – first single is coming up!
Donnerstag, August 26, 2021
The title track "Immortals" is the first single of DANIELE MAZZAs debut album. The song is the introduction to an epic album that will transport you to a magical world where Tayko, a young boy, is ready to face his greatest adventure against the Immortals.

The single will be available on all digital platforms on September 3rd!

The tracklist of the album will be:
01. Immortals
02. Believe In Dreams
03. The Floating Fortress Of The Rising Sun
04. In The Heart Of Battle
05. Darkest Night
06. Tayko's Secret Force
07. Time To Go (feat. Sara Squadrani)
08. The Wave Of Destiny
09. Riding The Dragon
10. Beyond The Horizon
11. Time To Go (Instrumental)

CD only bonus tracks:
12. I'll Be Back
13. Time To Go (Piano Version)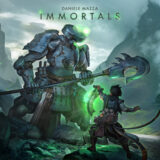 SANDSTONE "Epsilon Sky" Trailer out now!
Freitag, August 20, 2021
Enjoy the first snippets of the upcoming SANDSTONE album "Epsilon Sky", to be released on November 5th, 2021!

A "Look Behind The Scenes" video will be coming up shortly. Subscribe to our YouTube channel so you will not miss it.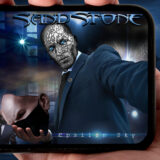 FIREWÖLFE – new album "Conquer All Fear" out in November!
Mittwoch, August 18, 2021
In 2020 founding member/guitarist Nick Layton and bassist Bobby Ferkovich (Pamela Moore, Metal Church, Presto Ballet) sought to put a new powerful version of FIREWÖLFE together after singer David Fefolt left the band. By recruiting Seattle based guitar shredder Michael David (TKO), virtuoso drummer Marco Bicca (Pamela Moore, The Element, A Dying Planet) and Las Vegas based vocalist Freddy Krumins (James Byrd's Atlantis Rising), the band was finally set.

The new album, produced and mastered by Bart Gabriel (Crystal Viper, Jack Starr, Jag Panzer) and mixed by Cederick Forsberg (Blazon Stone), is a tour de force in Melodic US Molten Metal, featuring heavy riffs, melodic choruses, a thunderous rhythm section and ripping dual guitar solos. Fans of the bands first two albums will be thrilled to find an album full of great songs, hooks and performances, and will love how new vocalist Freddy Krumins has put his own unique melodic stamp on the bands sound.

The amazing artwork by Dusan Markovic sets the mood for this powerhouse of an album, to be released on November 19th, 2021.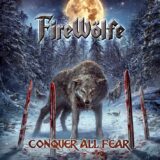 WONDERS – debut album in November
Freitag, August 13, 2021
During 2020, the brothers Pietro Paolo and Giorgio Lunesu of Even Flow started a new collaboration with producer and keyboardist Bob Katsionis, resulting in the birth of WONDERS – a new band in the European Melodic Power Metal scene.

WONDERS' debut album "The Fragments Of Wonder", produced by Bob Katsionis (ex-Firewind, ex-Serious Black, ex-Revolution Renaissance, Outloud, Warrior Path), is an absolute masterpiece, where the vocal melodies delivered by Marco Pastorino (Temperance, Cristiano Filippini's FLAMES OF HEAVEN, Virtual Symmetry, ex-Secret Sphere) and the rhythmic power-/progressive metal perfectly executed by the band intertwine harmoniously, resulting in a fantastic sound experience for the listener.

Finally the artwork by Gustavo Sazes (Amaranthe, Angra, James La Brie, Dynazty, Firewind, Sirenia) adds the finishing touch to the concept of the album.

WONDERS are:
Marco Pastorino – Vocals
Pietro Paolo Lunesu – Guitars
Luca Negro – Bass Guitar
Bob Katsionis – Keys
Giorgio Lunesu – Drums

Release date: November 12th, 2021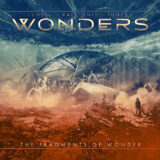 DANIELE MAZZA – Teaser out now
Donnerstag, August 12, 2021
A new epic adventure is about to begin!

This is the teaser for the upcoming Epic Cinematic Filmscore solo album "IMMORTALS", composed and produced by Daniele Mazza, with guest appereances by Sara Squadrani and Claudio Pietronik, all of ANCIENT BARDS fame.

"IMMORTALS" will be out on October 29th on CD, which will include a bonus track, and on all major digital platforms.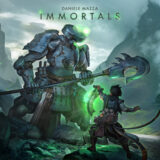 SANDSTONE – new album on the way
Donnerstag, August 5, 2021
New SANDSTONE album entitled "Epsilon Sky" out on November 5th, 2021!

You can't keep a good thing down! After the release of their seminal 4th album "Delta Viridian" in 2013, and extensive touring, SANDSTONE took a break to get back to basics and re-imagine the band going forward. Presented here is a collection of dark brooding songs that represent a heavier, more sonically coherent, and more confident band.

Sit back and take a listen to the song writing intensity and maturity of a band that aren't afraid to ignore the current trends in the music industry and go wherever their artistic vision takes them.

The result: an album for fans of deep thoughtful songs with tasteful and aggressive performances. All packaged up in a tight, all killer – no filler compact gut punch of an album that harks back to the melodic storytelling traditions of their Celtic homeland, forged in an alloy of metal, hard rock and progressive tendencies.