The very first WONDERS video & single coming up!
Donnerstag, September 9, 2021
You have caught a glimpse of it as sort of teaser, now you "only" have to wait for a little over a week until the release of WONDERS first single / full video of "Good & Bad" on September 17th. – And if you have not caught it yet, check our latest posts and you will see that it is worth the wait!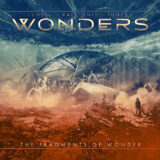 WONDERS – album trailer released!
Freitag, August 27, 2021
Message from the band:

"Good & Bad" was the first song written for this album. From there we followed in the wake towards that melodic Power Metal that we have always loved, from the classics of Stratovarius and Sonata Arctica, to get to an even more modern mood like Beast In Black and Bloodbound. We are sure the fans of the genre will appreciate the speed parts, the choirs and the arrangements we have created".

Their progressive melodic power metal album "The Fragments Of Wonder" will be released on November 12th, 2021.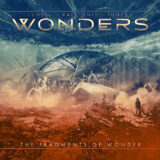 WONDERS – debut album in November
Freitag, August 13, 2021
During 2020, the brothers Pietro Paolo and Giorgio Lunesu of Even Flow started a new collaboration with producer and keyboardist Bob Katsionis, resulting in the birth of WONDERS – a new band in the European Melodic Power Metal scene.

WONDERS' debut album "The Fragments Of Wonder", produced by Bob Katsionis (ex-Firewind, ex-Serious Black, ex-Revolution Renaissance, Outloud, Warrior Path), is an absolute masterpiece, where the vocal melodies delivered by Marco Pastorino (Temperance, Cristiano Filippini's FLAMES OF HEAVEN, Virtual Symmetry, ex-Secret Sphere) and the rhythmic power-/progressive metal perfectly executed by the band intertwine harmoniously, resulting in a fantastic sound experience for the listener.

Finally the artwork by Gustavo Sazes (Amaranthe, Angra, James La Brie, Dynazty, Firewind, Sirenia) adds the finishing touch to the concept of the album.

WONDERS are:
Marco Pastorino – Vocals
Pietro Paolo Lunesu – Guitars
Luca Negro – Bass Guitar
Bob Katsionis – Keys
Giorgio Lunesu – Drums

Release date: November 12th, 2021