SANDSTONE – Delta Viridian
Freitag, Mai 31, 2013
With this, their fourth album, SANDSTONE give the fans a perfectly prepared album which will make not only fans of progged metal structures happy, but also those who prefer fisty, hard compositions. The cleverly designed mixture of Power and Progressive elements with a large dose of melody attract comparison with the greats of the scene, such as Fates Warning, Queensryche, Pagan's Mind, Symphony X or Vanden Plas and also convinced Tim "Ripper" Owens to add some guestvocals!
Tracklisting:
Total playing time 64:34
Third album with clear focus on the music, and a clear talent for melodies.
Varied mix of power metal, progressive rock and melodic metal. Characterized by superb melodies and powerful guitars.
Guestvocals by Tim "Ripper" Owens.
For fans of Pagan's Mind, Symphony X, Queensryche, old style Fates Warning.
Excellent reviews for their previous three releases.
European tour with ex-Judas Priest singer Tim "Ripper" Owens.
07. June 2013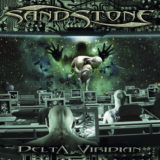 MINOTAURUS – The Call
Dienstag, Mai 14, 2013
"The Call" is a competently arranged mixture of Folk, Metal and an unmissable touch of individuality. It shows how the vocal duo of Julia Hofmeister and Oliver Klump have furthered their art, demonstrating with their impressive vocal parts on the album. Beside hard-hitting metallic guitar parts, the sextet lays stress on catchy melodies which stay with the listener for a long time.
Tracklisting:
Total playing time 47:46
Mature, dynamic, forceful, that is the sound of MINOTAURUS 2013.
Produced by Rolf Munkes (Empire, ex-Majesty, tour guitarist for Tony Martin etc…) in Empire Studios.
Multifaceted Celtic Folk Metal with English and German lyrics.
High-quality back catalog with excellent reviews.
17. May 2013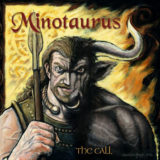 BLACK MAJESTY perform Dream Evil cover with Snowy Shaw and Danny Cecati
Donnerstag, Januar 17, 2013
Whilst filling in on drums for Sabaton on their Australian tour, Snowy Shaw took the mic to sing "The Book Of Heavy Metal" during Black Majesty's support set. Members of Eyefear also joined the stage for a rendition of the Dream Evil track. (Black Majesty, Eyefear & Sabaton are currently supporting Nightwish on select dates around Australia).
Footage from Tuesday 15th January 2013 of the band performing The Book Of Heavy Metal at The Palace, Melbourne, Australia can be seen at: www.youtube.com/watch?v=DLqR5CZ5Su0
EYEFEAR – The Inception Of Darkness
Donnerstag, Dezember 6, 2012
The album, which the Australians themselves describe as the most complex and darkest album in their history, glitters with excellent compositions, which straddle the entire width of the genre. "The Inception Of Darkness'" offers a near perfect synthesis of progressive and power metal with a refreshingly individual note and unmistakeable trademarks.
There is also the remarkable voice of Danny Cecati (ex-PEGAZUS), who again knows how to display the wide range of his world-class vocals to their best advantage. Mixed and mastered by Tommy Hansen (TNT, DAD, Helloween…).
Tracklisting:
Total playing time 58:32
07. December 2012
CIVILIZATION ONE – Calling The Gods
Dienstag, November 13, 2012
'Calling The Gods' lives by its great compositions masterly combined with finger-cracking riffs, profound melodies and illustrious vocals by Chitral "Chity" Somapala (Red Circuit, Ex-Firewind). The album includes three bonus tracks and a video-clip: "The Land In Flames". Produced by Markus Teske (Vanden Plas, Mob Rules, Red Circuit…).
Tracklisting:
Total playing time 45:52
Second album of the international Melodic Power Metal Band.
Excellent musicians of international reputation (RED CIRCUIT, FIREWIND, POWER QUEST, FARO, HEAVENLY, SECRET SPHERE, AVALON…).
Versatile live experience.
Produced by Markus Teske (VANDEN PLAS, SYMPHONY X, MOB RULES, RED CIRCUIT…).
16. November 2012
FOGALORD – A Legend To Believe In
Donnerstag, Oktober 4, 2012
"A Legend To Believe In" comes alive through its hymn-like, epic songs. The orchestral sections of the album are fabulous and not at all intrusive, while the guitar work on all twelve tracks is of the highest standard. Fans of classical-speed, highly melodic Metal with impressive vocals will have no excuse to pass over this first class album.
Tracklisting:
Total playing time 54:17
Excellent debut album of the Italian band with numerous well-known guest musicians
(RHAPSODY, ANCIENT BARDS, LABYRINTH, …)
Impressively musical concept album greatly appealing to fans of RHAPSODY OF FIRE, MANOWAR, LUCA TURILLI'S DREAMQUEST as well as NIGHTWISH
05. October 2012
VEXILLUM – The Bivouac
Donnerstag, September 20, 2012
VEXILLUM create their own style, mixing Dashing Euro-Power Metal with Celtic-/ Nordic-/Folk ingredients, which could be compared to bands such as RHAPSODY OF FIRE, LABYRINTH, HEIMDALL and VISION DIVINE, without, however, copying them. Mastered by R.D. Liapakis & C. Schmid (Mystic Prophecy, Devils Train, Orden Ogan).
Tracklisting:
Total playing time 67:43
VEXILLUM's music is a musically excellent synthesis of speed-melodic Power Metal with Folk-Nordic elements.
VEXILLUM can be compared with RHAPSODY OF FIRE.
Excellent reviews for their previous album.
On tour with Luca Turilli's Rhapsody in December 2012.
21. September 2012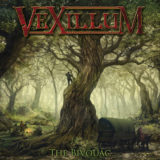 BLACK MAJESTY to appear at Woodstock South Africa
Dienstag, September 4, 2012
Australian melodic power metal band Black Majesty will play a one off special performance at Woodstock South Africa 2012 on Friday 28th of September 2012. Other bands set to appear include Fatal Smile (Sweden), Voz (USA), Piston Broke (Australia) and a bunch of South Africa's premier bands all showcasing on the Metal Stage. Checkout www.woodstocksa.com for further info.