MINOTAURUS release video for album title track
Montag, Dezember 9, 2019
"Victims Of The Underworld" is the title track and third single, taken from the latest MINOTAURUS album, released on 08. November 2019.



Stream or buy the album at:

CD order:
ebay.de
amazon.de
bandcamp

Digital order:
bandcamp
apple music / iTunes
amazon.de
Spotify
Deezer

MINOTAURUS are:
Oliver Klump – vocals
Clarissa Hobeck – vocals
Reiner Zumkeller – guitars
Jürgen Hermann – guitars
Marcus Finger – bass
Rouven Zumkeller – drums

Follow MINOTAURUS:
Homepage
facebook
instagram
New SYMPHONITY single & video: Marco Polo (part 2) – Crimson Silk
Freitag, November 29, 2019
SYMPHONITY are back with their first single and videoclip in the new line-up with both, Antonio Abarte (PERSEUS) and Mayo Petranin (ex-SIGNUM REGIS), on lead vocals.

"Crimson Silk" features the guest musicians Marek "Ashok" Šmerda (CRADLE OF FILTH), Herbie Langhans (AVANTASIA) and Ladislav Šiška.

The production as well as the arrangements were handled by Libor Křivák. The song was mixed by Mikko Karmila & mastered by Mika Jussila at the Finnvox Studios, Finland (NIGHTWISH, STRATOVARIUS).

Finally, the amazing cover artwork was done by Dušan Marković.


The audio version is available on most major digital streaming & download sites, e.g.:
Bandcamp
Apple Music/iTunes
Amazon.de
Amazon.co.uk
Amazon.fr
Amazon.it
Amazon.es
Amazon.com
Spotify
Deezer
SYMPHONITY are: 

Antonio Abate – Lead Vocals 

Mayo Petranin – Lead Vocals 

Libor Křivák – Guitars, Keyboards 

Tomáš Sklenář – Bass 

Radim Večeřa – Drums
Follow SYMPHONITY:
Homepage
Facebook
Instagram
Crimson Silk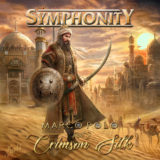 Origine (The Black Crystal
Sword Saga Part 2)
MINOTAURUS – Victims Of The Underworld
Dienstag, November 12, 2019
"Victims Of The Underworld", again recorded in collaboration with producer Rolf Munkes, is being released in the band's 25th anniversary year. With more metal, but with lasting lyrical content, the album is a work of maturity and depth. From "Thor I'm Asking You" which, from the first note, carries the listener along with its hard guitars and profound melody, to the doom-inspired "Raven's Fate" the songs seem to have been cast from a single multifaceted mold. Every note displays the conviction and energy that the band applied while recording their sixth album. MINOTAURUS have delivered a monumental work even by their own standards, and one which will surely generate new fans of this genre.
Tracklisting:
Total playing time 45:50
Mature, dynamic, tougher: that is the MINOTAURUS 2019 sound!
Produced by Rolf Munkes (Empire, Crematory, ex-Majesty, Tour guitarist for Tony Martin etc…) in Empire Studios.
Multifaceted, intensive Folk Metal.
High-quality back catalog with excellent reviews.
Victims Of The
Underworld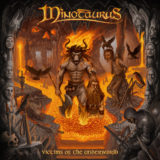 MINOTAURUS crowdfunding for the German speaking folks
Dienstag, September 10, 2019
Um Ihren Fans eine besondere Party bieten zu können, hat die Band eine Crowdfunding Kampagne zur Finanzierung Ihre Jubiläumskonzertes gestartet. Neben den CD / Shirt Bundles, gibt es hier zusätzlich Instrumente und mittelalterliche Kostüme der Band zu ergattern. Wenn Ihr Euch dafür interessiert, schaut rein auf STARTNEXT.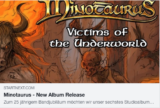 Join Fowlen's Army: MEMORIES OF OLD need you!
Donnerstag, Juli 18, 2019
Watch the bands statement below and be part of the journey!

"Memories Of Old would like to thank each and every one of you who has supported us on our journey so far. The response we have had from our first two single releases has been unreal! But there is still a long way to go before the album is completed and WE NEED YOUR HELP!!

Now is your chance to be a part of this story forever, and also to get your hands on some really cool merchandise and other awesome perks!! Please check out our campaign and watch our video where we explain what it is all about!!

Indiegogo –> https://igg.me/at/memoriesofold

Also please do SHARE this post as far and wide as you can!! We need all the support we can get to reach our goal and complete this album.

We thank you endlessly in advance guys!"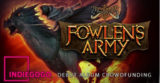 New MEMORIES OF OLD song coming on Friday!
Dienstag, Juni 11, 2019
MEMORIES OF OLD are presenting "Zeras Shadow". Almost 9 minutes of new Epic Symphonic Power Metal is coming your way THIS FRIDAY at 6pm CET along with a brand new lyric video!

Let the band know what you think of the artwork for the song created by the amazing Felipe Machado Franco!

You can reach them at:
MEMORIES OF OLD homepage
MEMORIES OF OLD facebook
MEMORIES OF OLD instagram
MEMORIES OF OLD twitter
MEMORIES OF OLD bandcamp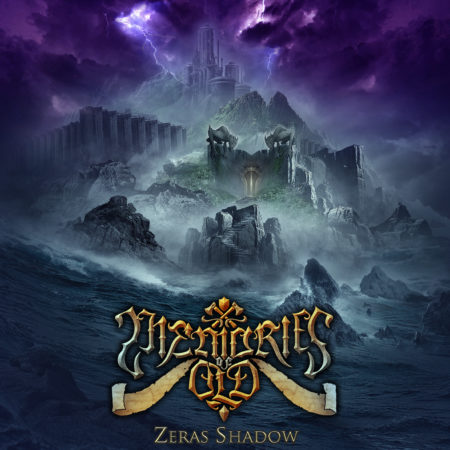 Zeras Shadow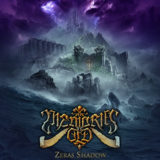 MEMORIES OF OLD sign worldwide deal with Limb Music!
Freitag, Juni 7, 2019
We are proud to announce that the new UK Epic Symphonic Power Metal band MEMORIES OF OLD, featuring lead vocals from Tommy Johansson (SABATON, MAJESTICA) has signed a worldwide deal with us. The band is currently in the studio recording their debut album entitled "The Zeramin Game", which is being produced by Alessio Garavello (A New Tomorrow, ex Power Quest) and is set to be released in late 2019!

Billy Jeffs, composer and guitarist says "I am really excited to be working with Limb Music! I've seen what this label has done for many of my favourite bands such as Rhapsody, Symphonity, Adagio and more! I can't wait to see what the future holds for our collaboration!".

The first single from the album is called "The Land Of Xia" and you can get a first glimpse of the band from the lyric video down below.

For more info go to:
MEMORIES OF OLD homepage
MEMORIES OF OLD facebook
MEMORIES OF OLD instagram
MEMORIES OF OLD twitter
MEMORIES OF OLD bandcamp




The Zeramin Game