Cristiano Filippini's FLAMES OF HEAVEN sign with Limb Music
Donnerstag, Oktober 15, 2020
Limb Music is very proud to announce the signing of Cristiano Filippini's FLAMES OF HEAVEN for their debut album "The Force Within", out on November 20th on all digital platforms and on CD with a CD only bonus track.
"The Force Within" is a great mix of Epic Power Metal and Hard Rock/80s AOR with electronic influences and symphonic music played by a real orchestra. Great melodies, epic choirs, romantic ballads with a huge, modern and powerful production.
Mixed at 5by5 Studio by Matias Kupianen (Stratovarius) and mastered at Finnvox Studio by Mika Jussila (Nightwish, Stratovarius, Avantasia).
Cover, logo and artwork by Stan W. Decker (Dragonforce, Timo Tolkki's Avalon, Rage, Masters Of Disguise).
Be prepared for an epic, melodic and powerful album….so stay tuned!!!!
---
Tracklisting:
01. The Force Within
02. We Fight For Eternity
03. Far Away
04. Against The Hellfire
05. Always With You
06. Dying For Love
07. Finding Yourself
08. Lightning In The Night
09. Missing You
10. Moonlight Phantom
11. The Angel And The Faith
12. Ab Angelis Defensa
CD only Bonus Track:
13. Missing You (Acoustic Version)
---
Line-Up:
Cristiano Filippini – lead & rhythm guitars, keyboards, arrangements, orchestrations
Michele Vioni – lead & rhythm guitars, acoustic guitars
Marco Pastorino – lead & backing vocals
Giorgio Terenziani – bass
Paolo Caridi – drums
---
Follow Cristiano Filippini's FLAMES OF HEAVEN:
Homepage
Facebook
Instagram
The Force Within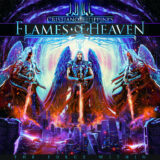 MEMORIES OF OLD – T-shirt available
Donnerstag, März 26, 2020


Some cool news from the MEMORIES OF OLD camp:

🔥⚔️ !! NEW T-SHIRT !! ⚔️🔥

Our friends… we hope you are all safe and well, and listening to as much EPIC POWER METAL as you can to get you through these tough times like the true warriors you all are!!

The guys over at Pins & Knuckles Merchandise who make our T-Shirts are doing something AMAZING for their bands. They are offering to supply a brand new shirt for each band on their own store, and they will print, package and ship them for us all for a small production fee. They are giving the rest of the profit to us, which at times like these, financially for a band… especially one trying to finish an album which has been severely delayed due to CV-19… is a total god send!! We are super thankful for these guys for doing something like this for us.

SO… our very own Anthony Thompson has designed this EPIC "The Land of Xia" T-Shirt especially for this purpose!! This is to be a SUPER exclusive T-Shirt, as after the pandemic is over, it may never be printed again!! If you guys are able to grab one of these and support us during this time, we would be eternally grateful for your support.

Please note: At the current time, this is shipping to EU countries only… but we are working on a solution for this. Please, if you are interested in buying one of these shirts and are outside the EU, do send us a message so that we can let you know when our solution is in place!

Thanks guys, and stay safe!

Memories Of Old ⚔️
MEMORIES OF OLD release date postponed
Dienstag, März 17, 2020
Even though we hate to do it but… – We'll let MEMORIES OF OLD explain the situation, as we could not have said it any better!

"⚔️ Disappointing, but Unavoidable News… ⚔️

To our wonderful fans, I know that some of you may have been dreading a post like this… but I am heartbroken to have to tell you that very sadly, due to the global madness that is COVID-19, our album release has been put "On Hold" until further notice by the label. This is not their fault as there is nothing they can do about it either. So many third parties are required for releasing a record, and unless all of those third party companies are fully open and operational, it simply cannot happen. This is totally devastating for us, not only because we are currently putting the finishing touches to the music and it should be a very happy time for us, not a time overshadowed by disappointment… but mainly because it means that you guys will have to wait even longer to hear it. 😢

At this time, neither us or the record label have any idea what the future holds or when the record will be released, there is just no way of knowing for sure, but you guys will be kept updated as and when we get any news. We will always be eternally grateful for your endless patience and support up until now, and we really hope that you can battle through this excruciating wait along with us. We will try our best to bring you lots of content along the way, and if you have any suggestions on things you might like to see from us in the meantime, please do let us know! 🙂

In addition, all store items will be changed to pre-order only until further notice.

Thank you all from the bottom of our hearts for your continued support. We promise you that this album will be worth the wait! ⚔️💜🔥

Billy + Memories Of Old"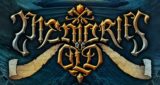 MEMORIES OF OLD – album update available!
Dienstag, Februar 18, 2020
Billy, Tommy and Erick have a little update for you from the backstage area at Wembley Arena! 😜


Look out for lots of more updates in the coming weeks as the guys work endlessly to bring you their debut album "The Zeramin Game".

They are exited – and so are we as we are looking forward to the final result of this soon to be released epic masterpiece.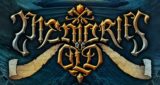 FOGALORD – Masters Of War
Dienstag, Mai 16, 2017
FOGALORDS's 2012 debut, "A Legend To Believe In" was a surprising album of the symphonic-/epic metal genre, which was welcomed with overall positive reviews. Now, five years later, its successor entitled "Masters Of War", is a work with a theme concerning itself with the story of the debut work, a concept album.
"Masters Of War" bursts with classical-epic songwriting, heartfelt choirs, passages influenced by folklore, bagpipes and galopping rhythms, as well as insertions of influences of genres from melodic black metal to heartspeeding power metal bass attacks. Fans of bombastic sounds, supported by galloping riffs and a true fist-in-the-air attitude, will love this album.
Tracklisting:
Total playing time 54:18
Video Album Trailer
"Daughter Of The Morning Light" video
FOGALORD convinced the metal scene with an excellent debut, which was recorded with known guest musicians from e.g. RHAPSODY, ANCIENT BARDS, LABYRINTH etc.
Mature musical concept album which will attract fans of RHAPSODY OF FIRE, MANOWAR, TURISAS, BLIND GUARDIAN, ENSIFERUM and even TYR.
"Masters Of War" has a cutting edge musical concept with tracks ranging from the fast to the folk-like
02. June 2017