Greetings MEMORIES OF OLD community!
Samstag, August 27, 2022
Today we have an important update to share with you.

Regretfully we must announce that the time has come for our epic and majestic singer Tommy to step away from MEMORIES OF OLD, in order to better focus his time into his many other endeavours and to allow the band to fully flourish in the new era we are embarking upon.

In Tommy's very own words:
"Hello dear MEMORIES OF OLD followers!

After talking to Billy we came to the arrival of a conclusion that my chapter in MEMORIES OF OLD unfortunately had to come to an end.

It's a decision that came from both of us.

MEMORIES OF OLD is a rising star on the Power Metal sky beyond the Land of Xia and since I have both Sabaton, Majestica, my YouTube channel and a life outside music I just can't give them the time they deserve to become an even more successful band.

We would just be hiding in Zera's Shadow waiting for me to have more time, and that's not fair.

It wasn't my destiny to carry the torch across the sea with this glorious Power Metal band. But who knows, some day soon we might be working together again and that would be a privilege.

I am forever grateful I got to be a part of the story and joining in from the start of this journey together with Billy and the others on "The Zeramin Game" and I have found a friend in time and a brother in Metal with Billy and I will continue to listen to MEMORIES OF OLD and support the band in every way.

Thanks for the time in MEMORIES OF OLD and thanks to all you fantastic MEMORIES OF OLD fans who have supported this band all the way from the start!

Your hooded traveller / Tommy"

⚔️

The winds of change may blow strong today, but fear not, for they usher in the dawn of an exciting new horizon, and we can't wait to bring you the very first chapter of this tale in the coming days 🤘

Click here for audio samples, videos and online stores/streaming platforms.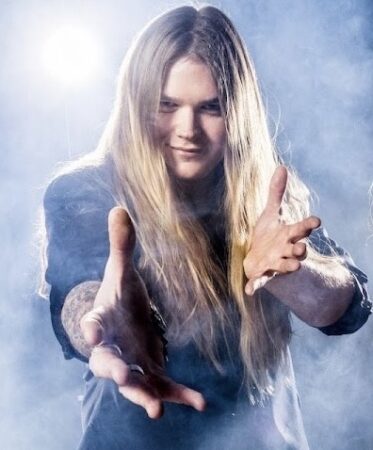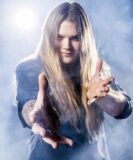 SYMPHONITY release new single!
Freitag, März 11, 2022
We are proud to announce today's release of the first digital single from SYMPHONITY's upcoming album "Marco Polo: The Metal Soundtrack". The song is called "Marco Polo Part 3: The Plague" and it is now available on all digital platforms worldwide.

The song is a powerful speedy hymn with strong melody line in chorus. It begins with the mighty sound of Armenian Duduk (ancient Armenian wood instrument) and it is one of the fastest songs on the album.

Except of the swift guitar solo, you can hear the solo part on another special instrument – Turkish violin. The whole song is very heavy, probably much heavier than most of other SYMPHONITY's songs. It relates to the plague which the whole Marco Polo expedition experienced in the town of Hormuz.