MASTERS OF DISGUISE merchandise available!
Thursday, March 15, 2018
Masters of Disguise merchandise is now available at Forever Rock. Check out the cool zippers and T's at this location.
FIREFORCE announce new album title
Friday, April 28, 2017
The new FIREFORCE album will be called ANNIHILATE THE EVIL and is slated to be unleashed on mankind on September 1st, 2017.

The album was recorded and produced by the same team (Producer RD LIAPAKIS and engineer CHRISTIAN SCHMID) and in the same studio (THE PROPHECY STUDIOS) as the previous releases. The cover artwork was done by UWE JARLING and the booklet design by ANESTIS GOUDAS, who also did the DEATHBRINGER cover.

JONAS SANDERS, the drummer for PROPAIN, and a good friend of the band, was enlisted to play the drum tracks for this new album.

Be prepared for 12 COMBAT METAL tracks that will get you in their grip!

The band:
Filip "Flype" Lemmens: Vocals
Erwin Suetens: Guitars
Thierry van der Zanden: Guitars
Serge Bastaens: Bass
Jonas Sanders: Drums

Enjoy a sneak peek of the fantastic new artwork…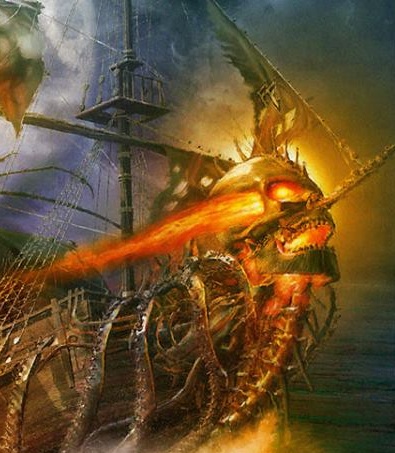 DRAGONY video for "Lords Of The Hunt" available
Friday, April 21, 2017
Dragony took part in a project of a group of aspiring students for the video of the titletrack to their last release "Lords Of The Hunt". The extended EP (as in extra glorious), especially released for the bands 10th anniversary, is featuring two new tracks, as well as new renditions of fan favorites and songs, previously only available as bonus tracks.


MINOTAURUS release video for "Cemetery"
Thursday, April 20, 2017
MINOTAURUS and eHrlebnisfilm have teamed up once again to bring you the successor of their last effort "Erlkönig". This time they chose the track "Cemetery" from the last album Insolubilis and the video surely takes you back to medieval (or rather evil?) times. The video was filmed on location in the Volkskunde- und Freilichtmuseum Roscheiderhof and features famed (horror-)actor Mika Metz.


CHRISTMAS SALE at Forever Rock!
Thursday, December 1, 2016
Christmas is coming – and it's always coming faster than one expects. The guys at Forever Rock are already in the christmas mood and thought they share it with you.

Visit their shop at www.forever-rock.de/en – and save up to 71% on selected items throughout December 2016! Ho ho ho…


SYMPHONITY interview, part III available
Tuesday, September 27, 2016
The third part of the video interview, conducted by Spark TV, about the upcoming SYMPHONITY album "King Of Persia" is available on YouTube.

Composer and guitarist Libor Křivák talks about the progress of the band, lyric topics, songwriting process and much more. "King Of Persia" will be released on September 30th (EU), November 18th in North America and is out now in JAPAN!


SYMPHONITY video interview part II
Tuesday, September 20, 2016
Part II of the video interview that SYMPHONITY's Libor did with Spark TV (www.spark-rockmagazine.cz) is available now. Watch it on YouTube for some more info about the upcoming album titled "King Of Persia", featuring Olaf Hayer and Herbie Langhans on vocals.


SYMPHONITY video interview out now!
Tuesday, September 13, 2016
Watch SYMPHONITY's Libor giving some background information about the new "King Of Persia" album in a little video conducted by Spark TV (www.spark-rockmagazine.cz).