SYMPHONITY video interview part II
Tuesday, September 20, 2016
Part II of the video interview that SYMPHONITY's Libor did with Spark TV (www.spark-rockmagazine.cz) is available now. Watch it on YouTube for some more info about the upcoming album titled "King Of Persia", featuring Olaf Hayer and Herbie Langhans on vocals.


SYMPHONITY video interview out now!
Tuesday, September 13, 2016
Watch SYMPHONITY's Libor giving some background information about the new "King Of Persia" album in a little video conducted by Spark TV (www.spark-rockmagazine.cz).


New MASTERS OF DISGUISE EP
Saturday, May 14, 2016
After their successful second album "The Savage And The Grace" and their exciting tour with OMEN in Spring 2015 MASTERS OF DISGUISE felt the need to return to their musical roots and to make tribute to their dedication to the US Metal of the 1980s.
Before beginning work on their third, regular long player, MASTERS OF DISGUISE releases the EP "The Fine Art Of Aging Gracefully" off their own bat, recorded & mixed by Coldsmith, mastered by Eroc. It introduces an unforgettable renaissance of the 80s US Metal scene, and MASTERS OF DISGUSE feel it their duty to uphold the spirit and feeling in modern times, they bring new life into US-(Speed) Metal classics.

Tracklisting:
01. Torture Me (Omen)
02. Goblin's Blade (Heathen)
03. Battalions (Metal Church)
04. Back To Reign (Agent Steel)
05. Master Of Disguise (Savage Grace)
06. Frost And Fire (Cirith Ungol)

The 6-track digipak CD is manually numbered by the band and is also available from Forever Rock Mailorder.
The Fine Art Of Aging Gracefully
ASTRALION free download
Thursday, May 12, 2016
ASTRALION's sophmore album "Outlaw" will be released today!
Want a SIGNED copy by the band? Hurry up and be one of the first 50 buyers to order here – while supply last!
Download "Black Adder" for free here.
Outlaw
ASTRALION "Outlaw" CD – new release date
Monday, May 9, 2016
ACHTUNG:
Der Veröffentlichungstermin der ASTRALION – Outlaw CD wurde auf den 13. Mai 2016 verschoben.

ATTENTION:
The release date of the ASTRALION – Outlaw CD is postponed to May 13th, 20016.

Album trailer for ASTRALION's new album "Outlaw".


Outlaw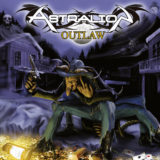 BURNING BLACK – New video out now
Thursday, December 17, 2015
'Love Me' is the title of the latest video by BURNING BLACK. The song is taken of their album "Remission Of Sin", which is available as CD from e.g. amazon, Forever Rock Mailorder, etc., or as MP3 on platforms like iTunes, amazon, etc.


SPOILER ALERT – iTunes advent calender
Thursday, December 10, 2015
We know, what is hidden behind the 16th door of the iTunes advent calender! For those of you still looking for Christmas presents, here is your chance. On December 16th, iTunes will feature "A New Dawn Ending" by ANCIENT BARDS as daily special. You can download the complete album for EUR 3.99 this one day only at: http://snip.ftpromo.net/ancientbardsitunes
"COMBAT METAL" by FIREFORCE, new video available
Tuesday, December 1, 2015
The video 'Combat Metal' gives you a "sneak peak" of the action one can experience in the live shows of FIREFORCE. The song is taken from the album "Deathbringer", available on amazon, Forever Rock Mailorder, etc., or as MP3 on platforms like iTunes, amazon, etc.