MEMORIES OF OLD release date revealed / trailer released!
Samstag, Juni 27, 2020
🔥 ⚔️ FINAL TEASER TRAILER ⚔️ 🔥

The prophecy has been solved.
The Zeramin Game is coming…

#AreYouReadyTo #FollowFowlen

Pre-Order "The Zeramin Game" now!
🔥 ➡️ Memories Of Old – Shop ⬅️ 🔥


The Zeramin Game
🔥⚔️ MEMORIES OF OLD: ART + TRACK LISTING + PRE-ORDER ⚔️🔥
Dienstag, April 28, 2020
MEMORIES OF OLD presents, "The Zeramin Game".

Follow the link for full track listing, running time, and to pre-order the physical album now!!

🔥➡️ http://www.memoriesofold.co.uk/tzgpreorder ⬅️🔥

Artwork by Felipe Machado Franco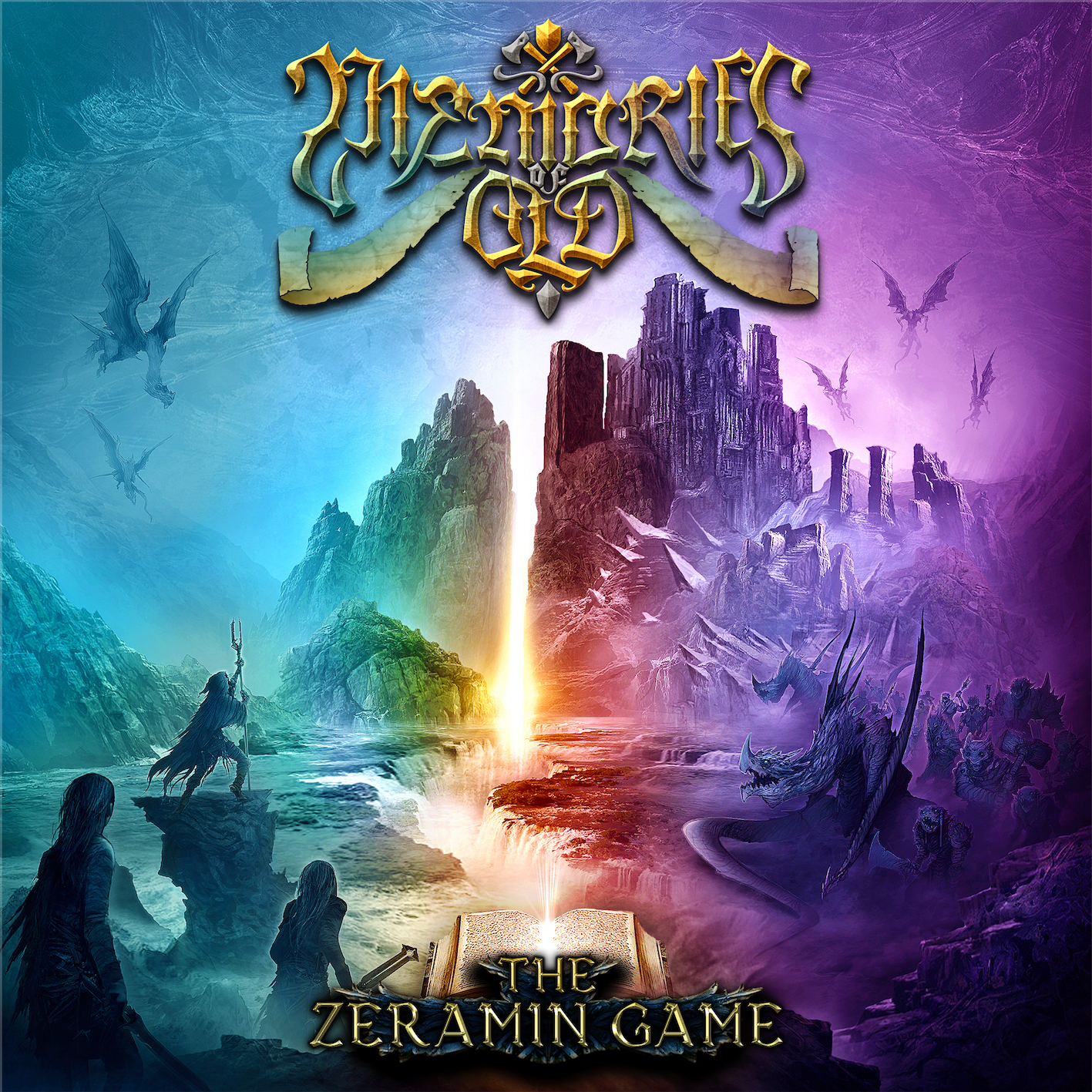 PLUS… – more good news:

⚔️🔥 MORE POWER 🔥⚔️

We are honoured to announce that our friend and producer, the mighty Alessio Garavello (A New Tomorrow, ex Power Quest) has lent his voice for some EPIC backing vocals on our debut album "The Zeramin Game" 😎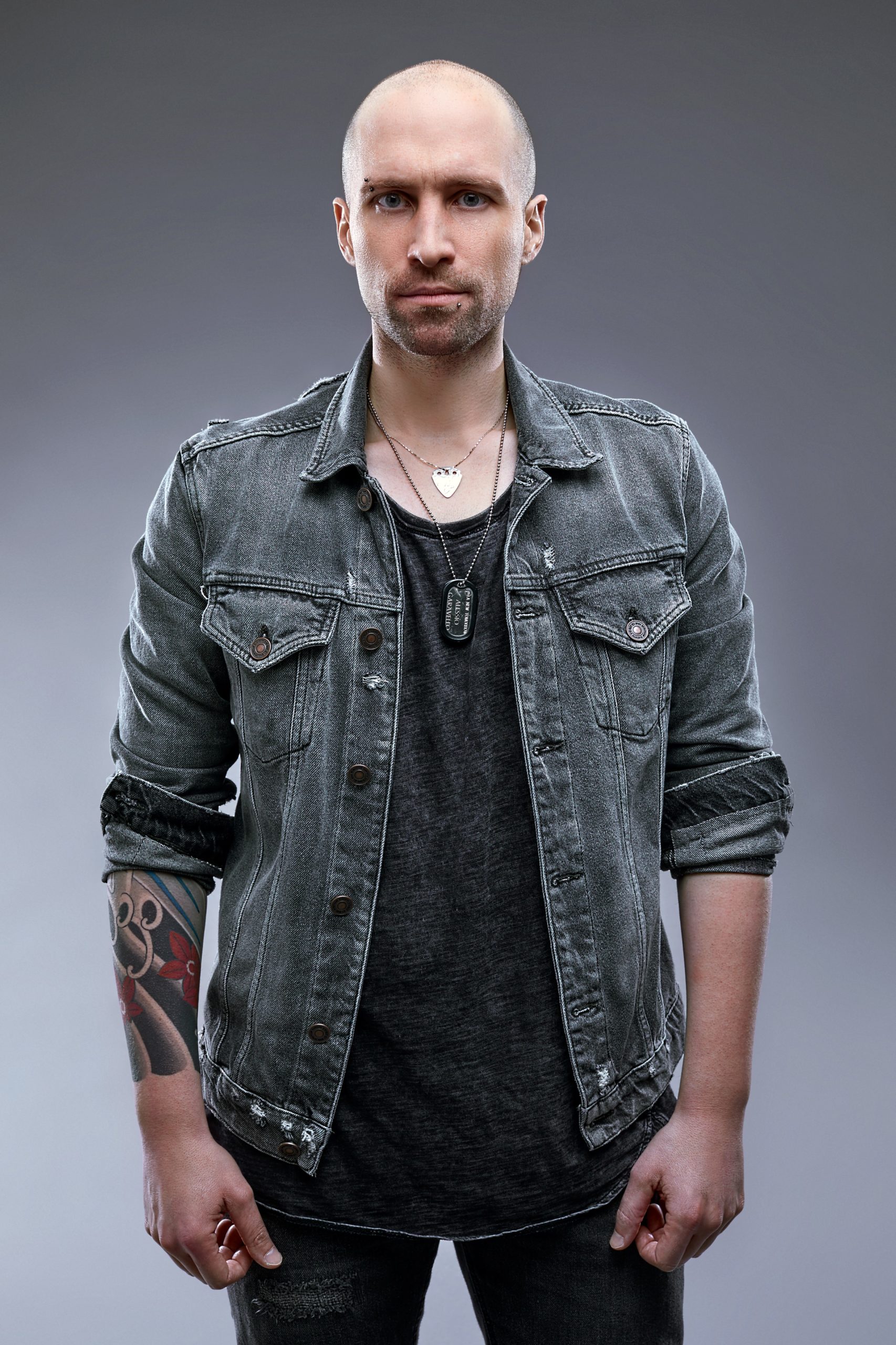 Photo by: Taya Uddin Photography
MEMORIES OF OLD – T-shirt available
Donnerstag, März 26, 2020


Some cool news from the MEMORIES OF OLD camp:

🔥⚔️ !! NEW T-SHIRT !! ⚔️🔥

Our friends… we hope you are all safe and well, and listening to as much EPIC POWER METAL as you can to get you through these tough times like the true warriors you all are!!

The guys over at Pins & Knuckles Merchandise who make our T-Shirts are doing something AMAZING for their bands. They are offering to supply a brand new shirt for each band on their own store, and they will print, package and ship them for us all for a small production fee. They are giving the rest of the profit to us, which at times like these, financially for a band… especially one trying to finish an album which has been severely delayed due to CV-19… is a total god send!! We are super thankful for these guys for doing something like this for us.

SO… our very own Anthony Thompson has designed this EPIC "The Land of Xia" T-Shirt especially for this purpose!! This is to be a SUPER exclusive T-Shirt, as after the pandemic is over, it may never be printed again!! If you guys are able to grab one of these and support us during this time, we would be eternally grateful for your support.

Please note: At the current time, this is shipping to EU countries only… but we are working on a solution for this. Please, if you are interested in buying one of these shirts and are outside the EU, do send us a message so that we can let you know when our solution is in place!

Thanks guys, and stay safe!

Memories Of Old ⚔️
MEMORIES OF OLD release date postponed
Dienstag, März 17, 2020
Even though we hate to do it but… – We'll let MEMORIES OF OLD explain the situation, as we could not have said it any better!

"⚔️ Disappointing, but Unavoidable News… ⚔️

To our wonderful fans, I know that some of you may have been dreading a post like this… but I am heartbroken to have to tell you that very sadly, due to the global madness that is COVID-19, our album release has been put "On Hold" until further notice by the label. This is not their fault as there is nothing they can do about it either. So many third parties are required for releasing a record, and unless all of those third party companies are fully open and operational, it simply cannot happen. This is totally devastating for us, not only because we are currently putting the finishing touches to the music and it should be a very happy time for us, not a time overshadowed by disappointment… but mainly because it means that you guys will have to wait even longer to hear it. 😢

At this time, neither us or the record label have any idea what the future holds or when the record will be released, there is just no way of knowing for sure, but you guys will be kept updated as and when we get any news. We will always be eternally grateful for your endless patience and support up until now, and we really hope that you can battle through this excruciating wait along with us. We will try our best to bring you lots of content along the way, and if you have any suggestions on things you might like to see from us in the meantime, please do let us know! 🙂

In addition, all store items will be changed to pre-order only until further notice.

Thank you all from the bottom of our hearts for your continued support. We promise you that this album will be worth the wait! ⚔️💜🔥

Billy + Memories Of Old"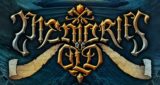 MEMORIES OF OLD – album update available!
Dienstag, Februar 18, 2020
Billy, Tommy and Erick have a little update for you from the backstage area at Wembley Arena! 😜


Look out for lots of more updates in the coming weeks as the guys work endlessly to bring you their debut album "The Zeramin Game".

They are exited – and so are we as we are looking forward to the final result of this soon to be released epic masterpiece.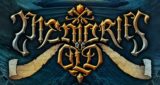 Join Fowlen's Army: MEMORIES OF OLD need you!
Donnerstag, Juli 18, 2019
Watch the bands statement below and be part of the journey!

"Memories Of Old would like to thank each and every one of you who has supported us on our journey so far. The response we have had from our first two single releases has been unreal! But there is still a long way to go before the album is completed and WE NEED YOUR HELP!!

Now is your chance to be a part of this story forever, and also to get your hands on some really cool merchandise and other awesome perks!! Please check out our campaign and watch our video where we explain what it is all about!!

Indiegogo –> https://igg.me/at/memoriesofold

Also please do SHARE this post as far and wide as you can!! We need all the support we can get to reach our goal and complete this album.

We thank you endlessly in advance guys!"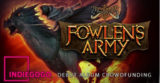 New MEMORIES OF OLD song coming on Friday!
Dienstag, Juni 11, 2019
MEMORIES OF OLD are presenting "Zeras Shadow". Almost 9 minutes of new Epic Symphonic Power Metal is coming your way THIS FRIDAY at 6pm CET along with a brand new lyric video!

Let the band know what you think of the artwork for the song created by the amazing Felipe Machado Franco!

You can reach them at:
MEMORIES OF OLD homepage
MEMORIES OF OLD facebook
MEMORIES OF OLD instagram
MEMORIES OF OLD twitter
MEMORIES OF OLD bandcamp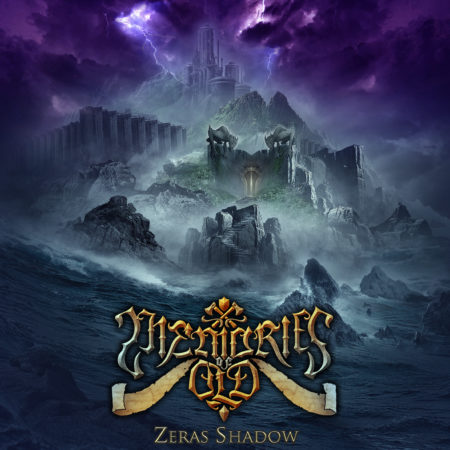 Zeras Shadow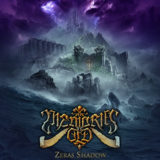 MEMORIES OF OLD sign worldwide deal with Limb Music!
Freitag, Juni 7, 2019
We are proud to announce that the new UK Epic Symphonic Power Metal band MEMORIES OF OLD, featuring lead vocals from Tommy Johansson (SABATON, MAJESTICA) has signed a worldwide deal with us. The band is currently in the studio recording their debut album entitled "The Zeramin Game", which is being produced by Alessio Garavello (A New Tomorrow, ex Power Quest) and is set to be released in late 2019!

Billy Jeffs, composer and guitarist says "I am really excited to be working with Limb Music! I've seen what this label has done for many of my favourite bands such as Rhapsody, Symphonity, Adagio and more! I can't wait to see what the future holds for our collaboration!".

The first single from the album is called "The Land Of Xia" and you can get a first glimpse of the band from the lyric video down below.

For more info go to:
MEMORIES OF OLD homepage
MEMORIES OF OLD facebook
MEMORIES OF OLD instagram
MEMORIES OF OLD twitter
MEMORIES OF OLD bandcamp




The Zeramin Game