JACK STARR featuring RHETT FORRESTER – Out Of The Darkness
Dienstag, November 5, 2013
Re-release of this valuable part of heavy metal history! "Out Of The Darkness" – the album of Jack Starr (ex-Virgin Steele) featuring Rhett Forrester of Riot – was one of the most influential metal albums of all time feat. Gary Driscoll (ex-Rainbow), Carl Canedy (The Rods), Garry Bordonaro (The Rods) and Ned Meloni (Burning Starr).
Re-mastered by R. D. Liapakis plus 6 bonus tracks from different creative periods of Jack Starr, with new artwork, 20 pages booklet, lyrics, additional photos and liner notes.
Tracklisting:
Total playing time 47:46



Power-/Heavy Metal classics from 1984 with bonus material.
Voted one of the most important albums of the year in 1984 by Kerrang! and Metal Forces magazine!
With brilliant vocals of the legendary ex-Riot singer Rhett Forrester.
In the Japanese import charts for weeks!
Newly mastered by R.D. Liapakis (Mystic Prophecy/Devils Train), making the warm, basic sound even more transparent.
08. November 2013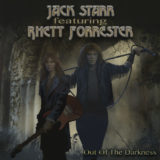 MASTERS OF DISGUISE – Knutson's Return EP
Donnerstag, Oktober 24, 2013
MASTERS OF DISGUISE, the band that has risen from the ashes of the last SAVAGE GRACE line-up, has released the digital EP "Knutson's Return" with an exclusive bonus track not available on the upcoming album titled "Back With A Vengeance". The EP will be available for a limited time only.
Watch the disturbing video for "For Now And All Time" – not for the faint of hearted…

25. October 2013
ASCENSION – Far Beyond The Stars
Dienstag, Oktober 22, 2013
With "Far Beyond The Stars" the Scots deliver a pure heave metal album, with stress laid on twin-barrel riffs, a beating pace and ass-kicking vocals. The five lads utterly convince fans with this, their debut full-length work, right down the line, with metal in the classical style influenced by bands such as Gamma Ray, Helloween, Hammerfall and Dragonforce.
Tracklisting:
Bonus Track:

Total playing time 67:26

Plus additional video "Somewhere Back In Time":


Scotland's new power metal shooting stars.
Debut recorded in Sweden and produced by KING DIAMOND's Andy LaRocque.
Stylistically similar to Gamma Ray, Helloween, Hammerfall and Dragenforce.
Over 350.000 hits for their Roxette cover version 'Listen To Your Heart – Power Metal' on YouTube.
18. October 2013
Minotaurus – Erlkoenig: The official music video!
Dienstag, Oktober 22, 2013
Press release by Ehrlebnisfilm (www.ehrlebnisfilm.com/minotaurus-erlkoenig-das-offizielle-musik-video)
"The time has come at last! The new music video "Erlkoenig" by the German Folk Metal band "Minotaurus" is going onto YouTube. It took 18 months and 8,000 Euros to make this short 4:30 minute video. It made a lot of new demands on us but was a lot of fun for all concerned. Thanks to all the numerous helpers for their incredible engagement! We'll let you decide for yourself, whether it was all worth it!
The music video to the current Minotaurus album "The Call"."


New SANDSTONE video "King Of Cipher" available.
Dienstag, September 24, 2013
SANDSTONE have shot a video for their song "King Of Cipher", taken from their latest release 'Delta Viridian'.
The video, directed by Theo and Jana Grossmannová, was filmed on location on their native turf on the coast of Ireland.


KING OF CIPHER – SANDSTONE from TVID on Vimeo.
LUCID DREAMING – The Chronicles Pt. I
Dienstag, Juli 23, 2013
Concept album by Elvenpath guitarist Till Oberboßel feat. Alexx Stahl (Roxxcalibur), Jutta Weinhold (ex-Zed Yago, Jutta Weinhold Band), Thassilo Herbert (Dragonsfire) and Leo Stivala (Forsaken) on vocals, Michael Petrick (Synchronic) and Oliver Rossow (Elvenpath) on guitars. LUCID DREAMING do not blow up their sound with over-produced keyboards and also do not care for thousands of effects – they simply limit themselves to the classic structures of Power Metal: guitars, bass, drums, plus driving rhythms. That distinguishes them from their competitors like Ayreon, Avantasia, or Missa Mercuria.
Tracklisting:
Total playing time 76:07
Concept album in the style of Avantasia, Ayreon, Missa Mercuria.
Explicitly less keyboards, considerably more classic Power Metal guitars
Many popular Metal artists are involved, such as: Alexx Stahl (Roxxcalibur), Chris Marino (Scarlatyna), Jutta Weinhold (ex-Zed Yago, Jutta Weinhold Band), etc…
Unique, one-of-a-kind style featuring subtle folkloristic elements.
02. August 2013
SANDSTONE – Delta Viridian
Freitag, Mai 31, 2013
With this, their fourth album, SANDSTONE give the fans a perfectly prepared album which will make not only fans of progged metal structures happy, but also those who prefer fisty, hard compositions. The cleverly designed mixture of Power and Progressive elements with a large dose of melody attract comparison with the greats of the scene, such as Fates Warning, Queensryche, Pagan's Mind, Symphony X or Vanden Plas and also convinced Tim "Ripper" Owens to add some guestvocals!
Tracklisting:
Total playing time 64:34
Third album with clear focus on the music, and a clear talent for melodies.
Varied mix of power metal, progressive rock and melodic metal. Characterized by superb melodies and powerful guitars.
Guestvocals by Tim "Ripper" Owens.
For fans of Pagan's Mind, Symphony X, Queensryche, old style Fates Warning.
Excellent reviews for their previous three releases.
European tour with ex-Judas Priest singer Tim "Ripper" Owens.
07. June 2013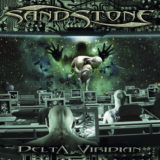 MINOTAURUS – The Call
Dienstag, Mai 14, 2013
"The Call" is a competently arranged mixture of Folk, Metal and an unmissable touch of individuality. It shows how the vocal duo of Julia Hofmeister and Oliver Klump have furthered their art, demonstrating with their impressive vocal parts on the album. Beside hard-hitting metallic guitar parts, the sextet lays stress on catchy melodies which stay with the listener for a long time.
Tracklisting:
Total playing time 47:46
Mature, dynamic, forceful, that is the sound of MINOTAURUS 2013.
Produced by Rolf Munkes (Empire, ex-Majesty, tour guitarist for Tony Martin etc…) in Empire Studios.
Multifaceted Celtic Folk Metal with English and German lyrics.
High-quality back catalog with excellent reviews.
17. May 2013