New MASTERS OF DISGUISE EP
Samstag, Mai 14, 2016
After their successful second album "The Savage And The Grace" and their exciting tour with OMEN in Spring 2015 MASTERS OF DISGUISE felt the need to return to their musical roots and to make tribute to their dedication to the US Metal of the 1980s.
Before beginning work on their third, regular long player, MASTERS OF DISGUISE releases the EP "The Fine Art Of Aging Gracefully" off their own bat, recorded & mixed by Coldsmith, mastered by Eroc. It introduces an unforgettable renaissance of the 80s US Metal scene, and MASTERS OF DISGUSE feel it their duty to uphold the spirit and feeling in modern times, they bring new life into US-(Speed) Metal classics.

Tracklisting:
01. Torture Me (Omen)
02. Goblin's Blade (Heathen)
03. Battalions (Metal Church)
04. Back To Reign (Agent Steel)
05. Master Of Disguise (Savage Grace)
06. Frost And Fire (Cirith Ungol)

The 6-track digipak CD is manually numbered by the band and is also available from Forever Rock Mailorder.
The Fine Art Of Aging Gracefully
ASTRALION free download
Donnerstag, Mai 12, 2016
ASTRALION's sophmore album "Outlaw" will be released today!
Want a SIGNED copy by the band? Hurry up and be one of the first 50 buyers to order here – while supply last!
Download "Black Adder" for free here.
Outlaw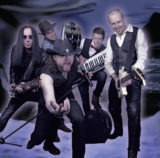 ASTRALION "Outlaw" CD – new release date
Montag, Mai 9, 2016
ACHTUNG:
Der Veröffentlichungstermin der ASTRALION – Outlaw CD wurde auf den 13. Mai 2016 verschoben.

ATTENTION:
The release date of the ASTRALION – Outlaw CD is postponed to May 13th, 20016.

Album trailer for ASTRALION's new album "Outlaw".


Outlaw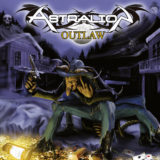 ASTRALION – Outlaw
Dienstag, April 19, 2016
In the last ten years Finland has risen to become one of the world's most potent suppliers of Heavy Metal. The number of bands without whom the scene would simply be unimaginable is enormous, and anyone who thinks that the country comprises solely of reindeer, snow and the taiga is definitely missing something. Despite Finland's huge size, the music scene is closely linked and musicians from a number of different styles continue to get together to form new, interesting bands. ASTRALION is no exception. The band, christened in a pub in southern Finland five years ago, have now advanced so much that they are now releasing their second album, "Outlaw". ASTRALION plays hard-hitting, melodic Power Metal, marked by needle-sharp guitar parts, huge keyboard melodies, lovely clear vocals and choruses which you can just imagine being sung by masses of fans. The band's motto says it all: Forget the dragon, forget the sword – here's true power from the chord!

Bands such as Sonata Arctica, Thunderstone, Hammerfall, Stratovarius, early Blind Guardian and Yngwie Malmsteen are the most noticeable influences of ASTRALION's sound. That means broad choruses, voluminous melodies, racing guitar attacks as well as subtle neo-progged 6-string interludes. Whilst the album's opener "Deathphone" is a steeply driven, whiplike hymne, "Black Adder" and "The Outlaw" are pure, melodic Speed Metal hammers to set the adrenalin flowing. "The Great Place Of The Sea" is a 10 minute long opus which reminds the listener somewhat of Alestorm, whilst "Sacrificed & Immortalized" stamps forwards with thrilling Malmsteenic solo parts. With "Wastelands Of Ice" the band recorded a semi-ballad in the style of the album's predecessor's track, "At The Edge Of The World" and as a song with a great melody will certainly be recognised as such.

"Outlaw" has all the ingredients to make the discerning heavy metal fan smile with satisfaction.
Tracklisting:
Total playing time 58:41
Video Album Trailer
Finnish band oriented in the style of groups such as Sonata Arctica, Thunderstone, Hammerfall, Stratovarius and early Blind Guardian.
Each musician can look back on many years of experience in bands such as Olympos Mons, The Addication and HumanGod.
Convincing, excellently produced melodic Power Metal with massive hymnal effects.
Established band in Finland with huge live experience.
13. May 2016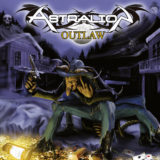 BURNING BLACK – New video out now
Donnerstag, Dezember 17, 2015
'Love Me' is the title of the latest video by BURNING BLACK. The song is taken of their album "Remission Of Sin", which is available as CD from e.g. amazon, Forever Rock Mailorder, etc., or as MP3 on platforms like iTunes, amazon, etc.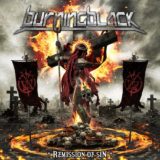 SPOILER ALERT – iTunes advent calender
Donnerstag, Dezember 10, 2015
We know, what is hidden behind the 16th door of the iTunes advent calender! For those of you still looking for Christmas presents, here is your chance. On December 16th, iTunes will feature "A New Dawn Ending" by ANCIENT BARDS as daily special. You can download the complete album for EUR 3.99 this one day only at: http://snip.ftpromo.net/ancientbardsitunes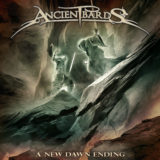 "COMBAT METAL" by FIREFORCE, new video available
Dienstag, Dezember 1, 2015
The video 'Combat Metal' gives you a "sneak peak" of the action one can experience in the live shows of FIREFORCE. The song is taken from the album "Deathbringer", available on amazon, Forever Rock Mailorder, etc., or as MP3 on platforms like iTunes, amazon, etc.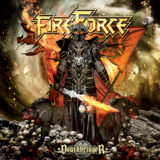 VEXILLUM Tourdates 2015
Dienstag, November 17, 2015
Folk Power Metallics VEXILLUM announce new tourdates for 2015.
On tour with ELUVEITIE:
20.11.2015 – Dornbirn, Austria – Conrad Sohm
23.11.2015 – Kiel, Germany – Orange Club
24.11.2015 – Aarhus, Danmark – Voxhall
25.11.2015 – Copenhagen, Danmark – Pumpehuset
27.11.2015 – Haugesund, Norway – Skala
28.11.2015 – Bergen, Norway – Garage
29.11.2015 – Oslo, Norway – John Dee
Supporting SKALMOLD:
21.11.2015 – Frankfurt, Germany – Nachtleben
22.11.2015 – Hannover, Germany – Lux
Supporting FREEDOM CALL:
04.12.2015 – Rheine, Germany – Hypothalamus
05.12.2015 – Markneukirchen, Germany – Warwick/Framus Halle
06.12.2015 – Berlin, Germany – K17

LATEST ALBUM AVAILABLE HERE:
Forever Rock Mailorder
ebay
amazon.de

VEXILLUM videoclips:


Unum