ANCIENT BARDS – "A New Dawn Ending" coming soon…
Dienstag, April 1, 2014
ANCIENT BARDS along with Limb Music and Rockshots Music Management, are proud to present A New Dawn Ending.

This is the title of the new album of Ancient Bards, containing the third and last chapter of the first part of the Black Crystal Sword Saga, which began with The Alliance of the Kings in 2010 and continued with Soulless Child in 2011.

A New Dawn Ending will be released via Limb Music on April 25th, 2014.
Cover art designed by the master Felipe Machado Franco (Blind Guardian, Rhapsody)

Listen to 3 samples from the new album and watch the album trailer here: limb-music.com/ancientbardsnews.

The album contains 10 songs, including 2 suites: one of over 12 minutes, and one of nearly 17 for a total of over 70 minutes.

Here's the tracklist of A New Dawn Ending:

01 – Before the Storm (1:39)
02 – A Greater Purpose (7:55)
03 – Flaming Heart (6:52)
04 – Across This Life (4:31)
05 – In My Arms (5:25)
06 – The Last Resort (6:06)
07 – Showdown (12:48)
08 – In the End (5:11)
09 – Spiriti Liberi (4:49)
10 – A New Dawn Ending (16:37)

Official Pre-Order available:
Ancient Bards Official Shop Italy:
http://abshop.bigcartel.com/product/a-new-dawn-ending-pre-order

Forever Rock Mailorder Germany:
www.forever-rock.de

PROMO PAGE:
www.rockshots.eu/release/a-new-dawn-ending.

BOOKING INQUIRIES: info@rockshots.eu
ANCIENT BARDS finish new album "A New Dawn Ending"
Dienstag, Februar 11, 2014
ANCIENT BARDS along with Limb Music and Rockshots Music Management, are proud to present "A New Dawn Ending".

This is the title of the new album of Ancient Bards, containing the third and last chapter of the first part of the Black Crystal Sword Saga, which began with "The Alliance Of The Kings" in 2010 and continued with "Soulless Child" in 2011.

Ancient mysteries, entangled schemes, come in succession together with strange revelations, during the long and intense battle this chapter is about, a battle that takes place both inside and outside the charachters. The songs were all recorded at Simone Mularoni's Domination Studio.

"A New Dawn Ending" will be released on April 25th, 2014.

Daniele: "For us now it's a habit and a guarantee to record at Domination Studio, with Simone we studied the best sound for this album, which this time goes beyond our previous productions: the guitars are even more aggressive, the orchestrations and arrangements are more epic than ever, while the choir, which is more present, has a new and more important role. These are the main ingredients of this final chapter of the Saga. The music flawlessly delivers the events of the story, every note fits it perfectly like a tailored suit. With this album we tried to reach a high level of epicness because we want the listeners to enjoy it to the fullest: the choruses are likely to resonate in your head for a long time. The composition are, of course, all enriched by the beautiful, clear and strong voice of Sara, by the engaging solos of Claudio and Martino and accompanied by the uncontrollable machine that is Federico.This can probably be the best chapter of the saga so far."

In addition to all of this, there's an added value to the album, a very special guest in the track 'The Last Resort': Fabio Lione from Rhapsody of Fire, a name that definitely doesn't need any introduction, duets with Sara in pure magic.

Watch the album trailer below:


The album contains 10 songs, including 2 suites: one of over 12 minutes, and one of nearly 17 for a total of over 70 minutes.

Here's the tracklist of "A New Dawn Ending":

01 – Before the Storm (1:39)
02 – A Greater Purpose (7:55)
03 – Flaming Heart (6:52)
04 – Across This Life (4:31)
05 – In My Arms (5:25)
06 – The Last Resort (6:06)
07 – Showdown (12:48)
08 – In the End (5:11)
09 – Spiriti Liberi (4:49)
10 – A New Dawn Ending (16:37)

The cover artwork will be revealed soon: it was designed by the master Felipe Machado Franco (Blind Guardian, Rhapsody, etc.) and it truly encapsulates the essence of this chapter.

Get ready, the Black Crystal Sword Saga pt.1 is coming to an end.
SKYLINER – Outsiders
Dienstag, Februar 4, 2014
'Outsiders' is SKYLINER's awesome, enthusiastic, refreshing debut album. A real US Power Metal gem with a progressive mind! The songs on this first album are based on passion and technical versatility – and this first great impression is perfected by a crystal-clear, extremely transparent production. The symbiosis of classy, sophisticated song writing characteristic for the US and the traditional Heavy Metal values and virtues of European combos turn 'Outsiders' into a metal fireworks par excellence.
Tracklisting:
Total playing time 75:50



Great debut by the US band in the tradition of Fates Warning, Warlord, Angel Witch, Running Wild, Rage, etc…
Produced by Jamie King (Between the Buried and Me, Scale The Summit, Devin Townsend…).
For fans of American Power/Prog Metal.
28. February 2014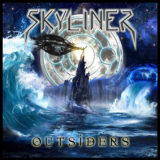 VANDEN PLAS – Vision 3hree – Godmaker Video
Dienstag, Januar 14, 2014
"Vision 3hree – Godmaker" is taken from the album "Chronicles of the Immortals- Netherworld (Path 1)" out on Frontiers Records February 21st in Europe and February 24th in North America.


VANDEN PLAS to release new album
Donnerstag, Dezember 19, 2013
Limb Music Publishing is proud to announce that Frontiers Records will be releasing VANDEN PLAS' new concept album entitled "Chronicles of the Immortals – Netherworld" on February 21st in Europe and February 24th in North America.

"Chronicles of the Immortals – Netherworld" will include the following tracks:
VISION 1ne
VISION 2wo * THE BLACK KNIGHT *
VISION 3hree * GODMAKER *
VISION 4our * MISERY AFFECTION PRELUDE*
VISION 5ive * A GHOSTS REQUIEM *
VISION 6ix * NEW VAMPYRE *
VISION 7ven * THE KING AND THE CHILDREN OF LOST WORLD *
VISION 8ight * MISERY AFFECTION *
VISION 9ine * SOUL ALLIANCE *
Vision 10n * INSIDE *


MASTERS OF DISGUISE – Back With A Vengeance
Donnerstag, November 14, 2013
Even though it may seem so at first glance, "Back With A Vengeance" by MASTERS OF DISGUISE is NOT copying the legendary past of Savage Grace, the speed metal legends whose name can still be seen on patches on the jackets of one in three metal fans. No, MASTERS OF DISGUISE fills the musical gap, which Savage Grace left behind them, and they do it brilliantly with incredible self-assurance. "Back With A Vengeance" is a furious firework of speed and power, topped with a decent portion of melodies taking their talents to the musical limits.
Tracklisting:
Total playing time 43:05

Watch the full disturbing video "For Now And All Time (Knutson's Return)" down below!



Impressive Speed-/Power Metal debut with cult character.
In the musical footsteps of the US Metal legends Savage Grace.
New sensational band, formed by established musicians from bands such as Roxxcalibur, Abandoned, Manilla Road and ex-Viron.
Extensive live activities to support the album, e.g. Tour with Manilla Road, etc…
29. November 2013
JACK STARR featuring RHETT FORRESTER – Out Of The Darkness
Dienstag, November 5, 2013
Re-release of this valuable part of heavy metal history! "Out Of The Darkness" – the album of Jack Starr (ex-Virgin Steele) featuring Rhett Forrester of Riot – was one of the most influential metal albums of all time feat. Gary Driscoll (ex-Rainbow), Carl Canedy (The Rods), Garry Bordonaro (The Rods) and Ned Meloni (Burning Starr).
Re-mastered by R. D. Liapakis plus 6 bonus tracks from different creative periods of Jack Starr, with new artwork, 20 pages booklet, lyrics, additional photos and liner notes.
Tracklisting:
Total playing time 47:46



Power-/Heavy Metal classics from 1984 with bonus material.
Voted one of the most important albums of the year in 1984 by Kerrang! and Metal Forces magazine!
With brilliant vocals of the legendary ex-Riot singer Rhett Forrester.
In the Japanese import charts for weeks!
Newly mastered by R.D. Liapakis (Mystic Prophecy/Devils Train), making the warm, basic sound even more transparent.
08. November 2013