MASTERS OF DISGUISE merchandise available!
Donnerstag, März 15, 2018
Masters of Disguise merchandise is now available at Forever Rock. Check out the cool zippers and T's at this location.
MASTERS OF DISGUISE – Alpha / Omega
Donnerstag, September 21, 2017
They are one of the hottest assets the German Speed Metal scene has to offer: MASTERS OF DISGUISE. "Alpha / Omega" is bound to conquer the Metal world. Eleven songs including a mighty cover version of Exciter's "Blackwitch" have been recorded to drive any Speed Metal maniac crazy. The speed smashers seem to have come from a time machine, still, the overall impression is enjoyably fresh and crisp and enthusiastic. MASTERS OF DISGUISE have come up with the third long player in a row that can be called a genuine classic.
Tracklisting:
Total playing time 54:18

Video Album Trailer
Impressive successor to the band's great 2015 album
The third album also offers uncurbed Speed Metal with characteristic '80s features
The CD includes superior cover version of the Exciter classic 'Blackwitch'
Follows the foot steps of US Metal icon Savage Grace
Legendary Speed/Power Metal mix with class and cult appeal
Masters of Disguise consists of seasoned musicians from bands such as Roxxcalibur and Abandoned as well as ex-Viron, ex-Savage Grace and ex-Jameson Raid
20. October 2017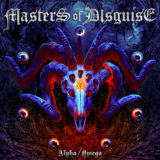 FIREFORCE – Annihilate The Evil
Donnerstag, August 24, 2017
"The FIREFORCE stage is a real battlefield", the Belgians state with pride, presenting the world with their new album 'Annihilate The Evil', which, like its predecessor, was also recorded under the guidance of Christian Schmid and R.D. Liapakis (Mystic Prophecy). FIREFORCE is without doubt Belgium's biggest and internationally most active power metal band and also fans fans on the heavy metal underground scene. The album is a superb metal statement featuring an artwork by Uwe Jarling, which rounds off a strong third album.
Tracklisting:
Total playing time 50:49
Video Album Trailer
"The Boys From Down Under" video
Generously produced third power metal album appealing to true as well as old school metal fans.
Produced by Mystic Prophecy vocalist R.D.Liapakis (Jack Starr, Suicidal Angels, Steel Prophet, Crystal Tears, etc…).
Tremendous live reputation from the Prog Power Metal Festival and others. Liveshows with Jaguar, Avantasia, Hell, Tygers of Pan Tang, Crimson Glory, etc…
Belgium's greatest heavy metal export.
Musically influenced by bands such as Tygers of Pan Tang, Mystic Prophecy, old Helloween, Running Wild, etc…
Jonas Sanders of PRO PAIN on drums.
01. September 2017
LIONSOUL – Welcome Storm
Donnerstag, Juni 15, 2017
Fans of European classical power metal will find ten great metal songs on "Welcome Storm", all of which glowing with impressive power chords and impressive vocals. Now and again certain American influences creep through. LionSoul are definitely a positive exception on the Italian scene – they stay away from the typical scheme of things which take the form of very high vocals, fast riffing and classical-bombastic, exaggerated keyboard parts. "Welcome Storm" is power metal as it should be: heavy, lively, raw and still melodic.
Tracklisting:
Total playing time 46:11
Video Album Trailer
"Next Genesis" video
Second album by the power metal band.
Style in the tradition of European power metal bands with high levels of melodics.
Live shows with Gamma Ray, Iron Savior, Kissin' Dynamite etc.
First class, clear, ass-kicking production setting a perfect base for the twin guitars.
Produced, engineered, mixed & mastered by Alessandro Del Vecchio (Edge Of Forever, Hardline, Graham Bonnet Band, Lionville, Sunstorm).
23. June 2017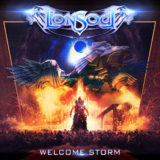 FOGALORD – Masters Of War
Dienstag, Mai 16, 2017
FOGALORDS's 2012 debut, "A Legend To Believe In" was a surprising album of the symphonic-/epic metal genre, which was welcomed with overall positive reviews. Now, five years later, its successor entitled "Masters Of War", is a work with a theme concerning itself with the story of the debut work, a concept album.
"Masters Of War" bursts with classical-epic songwriting, heartfelt choirs, passages influenced by folklore, bagpipes and galopping rhythms, as well as insertions of influences of genres from melodic black metal to heartspeeding power metal bass attacks. Fans of bombastic sounds, supported by galloping riffs and a true fist-in-the-air attitude, will love this album.
Tracklisting:
Total playing time 54:18
Video Album Trailer
"Daughter Of The Morning Light" video
FOGALORD convinced the metal scene with an excellent debut, which was recorded with known guest musicians from e.g. RHAPSODY, ANCIENT BARDS, LABYRINTH etc.
Mature musical concept album which will attract fans of RHAPSODY OF FIRE, MANOWAR, TURISAS, BLIND GUARDIAN, ENSIFERUM and even TYR.
"Masters Of War" has a cutting edge musical concept with tracks ranging from the fast to the folk-like
02. June 2017
FIREFORCE announce new album title
Freitag, April 28, 2017
The new FIREFORCE album will be called ANNIHILATE THE EVIL and is slated to be unleashed on mankind on September 1st, 2017.

The album was recorded and produced by the same team (Producer RD LIAPAKIS and engineer CHRISTIAN SCHMID) and in the same studio (THE PROPHECY STUDIOS) as the previous releases. The cover artwork was done by UWE JARLING and the booklet design by ANESTIS GOUDAS, who also did the DEATHBRINGER cover.

JONAS SANDERS, the drummer for PROPAIN, and a good friend of the band, was enlisted to play the drum tracks for this new album.

Be prepared for 12 COMBAT METAL tracks that will get you in their grip!

The band:
Filip "Flype" Lemmens: Vocals
Erwin Suetens: Guitars
Thierry van der Zanden: Guitars
Serge Bastaens: Bass
Jonas Sanders: Drums

Enjoy a sneak peek of the fantastic new artwork…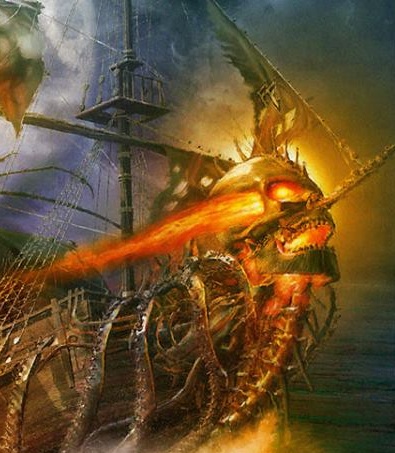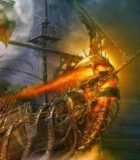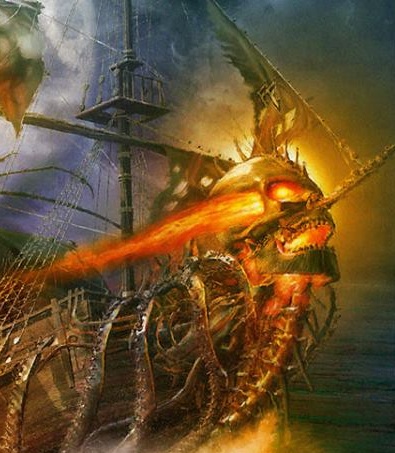 DRAGONY video for "Lords Of The Hunt" available
Freitag, April 21, 2017
Dragony took part in a project of a group of aspiring students for the video of the titletrack to their last release "Lords Of The Hunt". The extended EP (as in extra glorious), especially released for the bands 10th anniversary, is featuring two new tracks, as well as new renditions of fan favorites and songs, previously only available as bonus tracks.


MINOTAURUS release video for "Cemetery"
Donnerstag, April 20, 2017
MINOTAURUS and eHrlebnisfilm have teamed up once again to bring you the successor of their last effort "Erlkönig". This time they chose the track "Cemetery" from the last album Insolubilis and the video surely takes you back to medieval (or rather evil?) times. The video was filmed on location in the Volkskunde- und Freilichtmuseum Roscheiderhof and features famed (horror-)actor Mika Metz.