Origine (The Black Crystal
Sword Saga Part 2)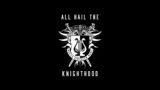 MINOTAURUS – Immortality (Official Lyric Video)
Friday, November 15, 2019
Official lyric video of "Immortality". The second single from the MINOTAURUS album "Victims Of The Underworld", released on 08. November 2019.


CD order:
ebay
Amazon.de
Bandcamp

Digital order:
Bandcamp
Apple Music / iTunes
Amazon.de
Spotify
Deezer


Victims Of The Underworld
MINOTAURUS – Victims Of The Underworld
Tuesday, November 12, 2019
"Victims Of The Underworld", again recorded in collaboration with producer Rolf Munkes, is being released in the band's 25th anniversary year. With more metal, but with lasting lyrical content, the album is a work of maturity and depth. From "Thor I'm Asking You" which, from the first note, carries the listener along with its hard guitars and profound melody, to the doom-inspired "Raven's Fate" the songs seem to have been cast from a single multifaceted mold. Every note displays the conviction and energy that the band applied while recording their sixth album. MINOTAURUS have delivered a monumental work even by their own standards, and one which will surely generate new fans of this genre.
Tracklisting:
Total playing time 45:50
Mature, dynamic, tougher: that is the MINOTAURUS 2019 sound!
Produced by Rolf Munkes (Empire, Crematory, ex-Majesty, Tour guitarist for Tony Martin etc…) in Empire Studios.
Multifaceted, intensive Folk Metal.
High-quality back catalog with excellent reviews.
Victims Of The
Underworld
new MINOTAURUS "Victims Of The Underworld" album out now
Friday, November 8, 2019
Today the new MINOTAURUS album "Victims Of The Underworld" is released. The album features 10 (11 on CD) new tracks and is a celebration of 25 years of MINOTAURUS.

Watch the official lyric video for the first single "Born From Roots".
Born From Roots

CD order:
ebay
Amazon.de
Bandcamp

Digital order:
Bandcamp
Apple Music / iTunes
Amazon.de
Spotify
Deezer


"Victims Of The Underworld"
MINOTAURUS first single available now.
Tuesday, October 29, 2019
Watch the official lyric video for the first single taken from the upcoming MINOTAURUS album "Victims Of The Underworld", to be released on November 8th, 2019. The album will feature 10 (11 on CD) new tracks and is a celebration of 25 years of MINOTAURUS.

Speaking of celebration: There will be a huge party on November 9th, so if you happen to be in the area of Michelstadt or Aschaffenburg (shuttle to venue available!), stop by and join in!

For more information, visit:
MINOTAURUS website
Facebook event – 25 years of MINOTAURUS


"Victims Of The Underworld"
MINOTAURUS crowdfunding for the German speaking folks
Tuesday, September 10, 2019
Um Ihren Fans eine besondere Party bieten zu können, hat die Band eine Crowdfunding Kampagne zur Finanzierung Ihre Jubiläumskonzertes gestartet. Neben den CD / Shirt Bundles, gibt es hier zusätzlich Instrumente und mittelalterliche Kostüme der Band zu ergattern. Wenn Ihr Euch dafür interessiert, schaut rein auf STARTNEXT.
Join Fowlen's Army: MEMORIES OF OLD need you!
Thursday, July 18, 2019
Watch the bands statement below and be part of the journey!

"Memories Of Old would like to thank each and every one of you who has supported us on our journey so far. The response we have had from our first two single releases has been unreal! But there is still a long way to go before the album is completed and WE NEED YOUR HELP!!

Now is your chance to be a part of this story forever, and also to get your hands on some really cool merchandise and other awesome perks!! Please check out our campaign and watch our video where we explain what it is all about!!

Indiegogo –> https://igg.me/at/memoriesofold

Also please do SHARE this post as far and wide as you can!! We need all the support we can get to reach our goal and complete this album.

We thank you endlessly in advance guys!"


André Matos passed away
Wednesday, June 12, 2019
Our hearts are broken and we had to come to terms with the news before posting anything: André Matos (ex VIPER, ex ANGRA, SHAMAN) passed away on June 8th at the age of 47 after suffering a heart attack.

Andre Matos (Official) posted:
"It is with deep regret that we confirmed André's death this Saturday morning due to cardiac arrest. As many people know, he was an extremely reserved person – and he manifested in his life, more than once, the desire not to have a wake. Respecting his will, he will be cremated today (June 9th) with the presence of only his relatives. Thank you all for understanding and we count on you so that André's memory and legacy will remain alive forever. Carry on."

I worked with André for many years when I managed ANGRA back in the 90's. André was a very happy, friendly and courteous person. It was a real pleasure and a lot of fun to work with him, he was a very talented singer, songwriter and pianist. The last time I met André was 2006 at Wacken, he was in perfect shape and very excited about his new project. Last year I was told that André was not in good condition. And a few days ago he played a good show with the reunited SHAMAN as support for Avantasia and also performed one song with Avantasia on stage. So I thought, wow he is back and it seems he feels better now. So I was even more shocked about the bad news.

My deepest condolences go to his family, bandmates and close friends. Rest In Peace my friend, I will miss you and never forget the good times we luckily could share. Like, for example, the gold disc award for 100.000 sold copies of the album "Angels Cry" in Japan pictured here.