WONDERS – The Fragments Of Wonder
Montag, Oktober 18, 2021
"The Fragments Of Wonder" moves in the musical sphere between Stratovarius and Beast In Black, spiced with a progressive touch. The production is powerful and guitar-heavy – an important feat because apart from catchy melodies and choruses, the guitar work is one of the outstanding trademarks and makes this album a real gem of the genre.

In 2020, the two EVEN FLOW musicians Pietro Paolo Lunesu and his brother Giorgio Lunesu (both from Sardinia) started a new cooperation with the Greek producer and keyboardist Bob Katsionis (ex Firewind).
After the trio had defined their musical goals, it was clear that more comrades would have to come on board the new band. What could be more obvious than to involve good friends like singer Marco Pastorino and bassist Luca Negro, both from TEMPERANCE.

Katsionis produced and mixed the album in his Sound Symmetry Studio in Athens. All musicians traveled from Sardinia to Greece especially for this purpose. "The Fragments Of Wonder" tends musically into the Power Melodic Metal corner without leaving out style-defining progressive elements – a bit comparable to early Stratovarius.

Click HERE for song snippets, video links and more information on where to buy/stream the album.


12. November 2021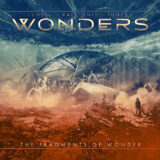 SANDSTONE – Epsilon Sky
Samstag, Oktober 16, 2021
SANDSTONE is one of Ireland's most persistent and most prolific metal bands and also played as the tour backing band of ex-Judas Priest fronter Tim 'Ripper' Owens. They are now back with their fifth studio album "Epsilon Sky". Darker, heavier, more sophisticated and detached from all current trends, they present an album that is completely oriented towards the preferences of the musicians involved.

The band, founded in 2003 by guitarist Stevie McLaughlin and singer Sean McBay, can look back on four weighty albums so far, with their second album "Purging The Past" from 2009 even sparking the interest of Iron Maiden vocalist Bruce Dickinson and he considered this with the statement, "this is the most impressive album to come from Ireland in many years".

The band describes "Epsilon Sky" as an album for fans of deep, thoughtful songs in a compact' all killers no fillers' package, with the supporting elements of Metal, Hard Rock, and progressive tendencies unite perfectly.

"Epsilon Sky" is a firework of strong songs that can't really be assigned to one genre, thus appealing to different target groups.

Click HERE for song snippets, video links and more information on where to buy/stream the album.


05. November 2021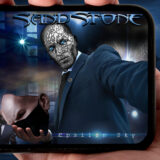 FIREWÖLFE – new single on the way at full throttle
Freitag, Oktober 15, 2021
We are excited to announce that the second single and video from FIREWÖLFE's upcoming album "Conquer All Fear" will be released Friday, October 22nd!

"Pedal To Metal" is the title of the new single, and as the name suggests it is a fast paced hard rocking tune about heavy metal, hot rods and never settling for less than your absolute best!

The song gets straight to the point with an uptempo groove, muscular riffs and shredding guitar solos, as well as a powerful vocal performance by Freddy Krumins with lyrics that sound like an anthem for all Heavy Metal fans.

So jump in the car, strap yourself in and come along for the exciting ride that is the new FireWölfe single "Pedal To Metal" on October 22nd!

For more info and audio samples click HERE.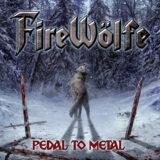 WONDERS "Pretender" single / video out today!
Freitag, Oktober 15, 2021
"Pretender" is the second song written by the band, a song full of pathos and emotions that involves the listener from the first to the last musical note. Its melodic and sometimes melancholic beginning evolves into a musical explosion when it comes to the refrain, giving way to a second part of an extremely Power Metalesque song with melodic traits, where the rhythm section and the vocalist are up and running strong.

We do recommend to give it a listen because we believe it is a beautiful song, that will make every fan of the genre around the world happy.

For more info and audio samples click HERE.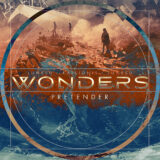 DANIELE MAZZA – Immortals
Donnerstag, Oktober 14, 2021
Born in Cesena in 1987, Daniele Mazza is the founder, main songwriter and lyricist of the Symphonic Power Metal act Ancient Bards. With "Immortals", he'll appeal to a broad spectrum of classically oriented music fans – aficionados of film score giants such as Hans Zimmer ("Pearl Harbor", "Rain Man") as well as friends of New York's bombast rockers Trans-Siberian Orchestra ("Beethoven's Last Night") or Sweden's Stratocaster Paganini, Yngwie Malmsteen ("Concerto Suite for Electric Guitar and Orchestra in E-flat Minor").

The facets of the eleven equally soulful and powerfully staged tracks reflect Daniele's original passion for highly emotional film music – very much in the spirit of his admired legends Thomas Bergersen and Nick Phoenix aka Two Steps From Hell and their work for numerous cinema blockbusters.

The solo voice of "Immortals" (on the balladesque track "Time To Go") was contributed by soprano Sara Squadrani (Ancient Bards). Aresea vocalist Chiara Di Mare can be heard providing background vocals to accompany the choir sequences. The lead guitars magically hovering above the deep sound carpet are provided by Ancient Bards guitarist Claudio Pitronik

Click HERE for song snippets, video links and more information on where to buy/stream the album.


29. October 2021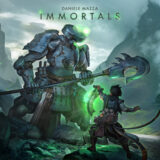 WONDERS – short acoustic version of "Good & Bad"
Samstag, Oktober 9, 2021
WONDERS' vocalist Marco wants to share with you a short acoustic version of "Good & Bad"!

The official videoclip of "Good & Bad" you find on YouTube

The debut album "The Fragments Of Wonder" will be released on November 12th.

For more info and audio samples click here.

SANDSTONE – "Cuts To You" single/video released today
Freitag, Oktober 8, 2021
We are pleased to present SANDSTONE's second single from upcoming album "Epsilon Sky", to be released on November 5th.

This mid-tempo rocker is called "Cuts To You" and features heartfelt and melodic vocals and lead guitar throughout.

Singer Sean describes it like this:
"Cuts To You is the story of a man walking against the tide, trying to find peace and harmony in his life, even willing to go against his own moral code to achieve it. A dilemma of the soul."

The video was shot by the band at Killeagh Donegal, and Campsie Derry, and features Sean on vocals, Stevie on guitar and Eamonn on drums.

You will find the single on all major digital platforms.

For more info and audio samples click here.


WONDERS's second single out soon
Donnerstag, Oktober 7, 2021
"Pretender" is the name of WONDERS' second single, which will be released on Friday the 15th. The album "The Fragments Of Wonder" is already anxiously waiting for its big day on November the 12th.

There will be also a video accompanying the release, showing the band recording and having (way too much?) fun in the studio. Well, we will let you be the judge on this one. 😉